Introduction:
Hindi or more precisely Modern Standard Hindi is an Indo-Aryan language spoken chiefly in India. Hindi has been described as a standardized and Sanskritised register of the Hindustani language, which itself is based primarily on the Khariboli dialect of Delhi and neighboring areas of Northern India.  Hindi, written in the Devanagari script, is one of the two official languages of the Government of India, along with the English language. It is an official language in 9 States and 3 Union Territories and an additional official language in 3 other States. Hindi is also one of the 22 scheduled languages of the Republic of India.
As a linguistic variety, Hindi is the fourth most-spoken first language in the world, after Mandarin, Spanish and English. Hindi alongside Urdu as Hindustani is the third most-spoken language in the world, after Mandarin and English.
When thinking about how to improve your listening skills, there are several things you can do on a daily basis to take your ability to the next level. Here are a few useful tips to get you started.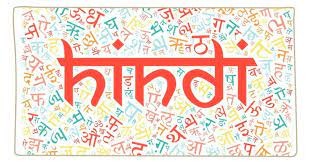 12 Terrific Ways to Practice Your Hindi Listening Skills
1. Remember that you're still "young" as far as your language ability goes.
Just because you may be an adult in years doesn't mean that you're an adult when it comes to your ability to communicate in Hindi. You have to think of listening like you would if you were a child.
Your abilities will be limited at first. But, you can still pick up on a few words here and there, and understand a lot of things from context.
As you go through your day, listening to Hindi focus on what you can understand, not so much on what you can't. You'll begin picking up more vocabulary by hearing words used in context, surrounding other words you already know.
2. Pay attention to how things are said.
Recognizing how different words are pronounced will help you be able to identify them easier the next time around. In Hindi, pronunciation can be very important! Even though it's a phonetic language (meaning that words are pronounced as their written) doesn't necessarily mean that it's always easy to say them the correct way the first time around, or that they're going to sound how you think they should.
3.Watch Hindi TV
There are almost always Hindi-speaking stations listed on not only basic cable or satellite TV, but also form part of the regular channels that are available for free on any TV.
This is a great way to listen to Hindi being spoken by natives. Put on a telenovela or the new in Hindi while you're going about your daily routine-cleaning, cooking, whatever. Any little bit of exposure helps. 
4. Audiobooks: 
Audiobooks are one of the best tools which you can use to improve your listening skills. Audiobooks are nothing but a set of recorded digital files which you can hear instead of reading it aloud. Similarly, there are Audiobooks books available which you can use to improve your listening skills in Hindi.
5.Watch Hindi movies
This is a great way to not only hear Hindi being spoken by natives, but also a wonderful way to learn about culture. You'll hear a lot of colloquial expressions and slang, as well as a variety of different accents and a plethora of new vocabulary. Keep a notebook nearby to jot down any new words you may come across!
6.Check out YouTube
Youtube offers so many Hindi channels. You can find anything from hair and makeup tutorials to those random, funny videos that are meant to be purely entertainment. Check it out! 
7. Find native speakers to speak with
The best way to learn how to understand a language being spoken is to listen to someone speaking! Finding a conversation or exchange partner is very useful. Being able to watch someone's lips move as they speak will make comprehension easier. In addition, you'll be able to hear their pronunciation better than you would on a song, or over a recording.
Some great websites to find native speakers near you are: mylanguageexchange.com or conversationexchange.com
8. Don't be afraid to use subtitles… in Hindi!
If you're watching a movie in Hindi (or a English movie…) or TV or YouTube, or whatever, don't be afraid to use the subtitles if you need to.
Make sure you put them in Hindi, though. That way you can see the words as they're being spoken, and familiarize yourself with how they sound. Don't become too dependent on this, though. Try to understand without reading, but if you need to, remember this is a very useful tool!
9. Don't overuse the dictionary 
When you come across an unfamiliar word, it's tempting to pause what you're listening to and look the word up in a dictionary before continuing. There is nothing wrong with this impulse, but doing so for every single word isn't a good idea.  Looking up a word in a dictionary can take quite some time – it will slow you down and interrupt your flow; whatever you are listening to will 'break into pieces', decreasing your interest and motivation. Moreover, it is not a natural thing to do: when communicating in real-life situations, you won't be able to 'pause' speakers to translate what they are saying.
10. Be consistent and use the right content for you
Just like any other aspect of Hindi, in order to get better with your listening skills, you need to commit and practice in a consistent way. The best thing you can do is to set a specific time of the day to practice your listening skills. 
Many people see listening activities as a passive task. And in some cases, it's nice to have Hindi in the background when you're doing some light task. However, it's also recommended that you focus on your practice and you try to learn as much as possible. 
11. Vary your listening practice 
If you always listen to one and the same person, for example, your favourite podcast presenter, you will get used to the way they speak pretty quickly: their vocabulary, speech patterns, talking speed, and accent. 
You can still learn a lot from one listening resource but listening to podcasts, audio courses, YouTube channels, and other listening resources that feature multiple presenters or invite guest speakers, will expose you to different ways of speaking including accents and dialects. 
Even so, you will benefit from adding other resources to your favourite one(s): the more different speakers, styles, and topics you are exposed to, the better. 
12. Use visual materials to help you 
When we talk to people we have various non-verbal clues to help us understand them, such as body language, gestures, and facial expressions. Such visual clues are important to understanding what is and what isn't being said.
To recreate this experience, use audio-visual materials for your listening practice such as movies and movie trailers, news, or YouTube videos. What you see on the screen will provide you with more context and extra non-verbal clues to help you understand what is going on, even when some words are unfamiliar. 
Visual clues also support your listening comprehension and help you recall vocabulary. You often learn more from watching and listening together than from watching alone.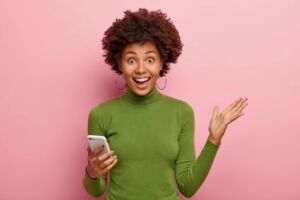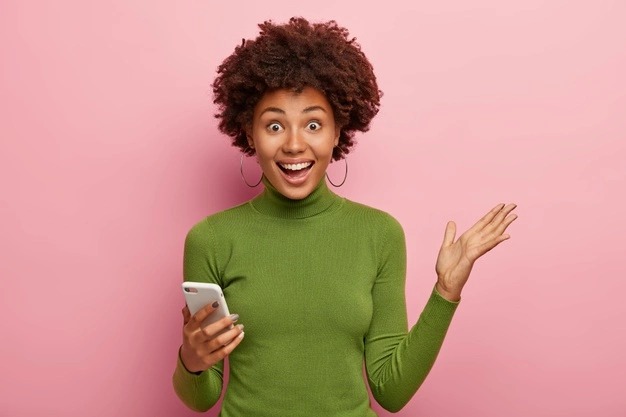 With a little practice and a lot of dedication, your listening skill can improve greatly. Improving your listening skills in Hindi will allow you to have better communication with other speakers. Since listening is one of the main foundations in any language, on this list, we've included some tips and advice that you can follow in order to improve your listening skills in Hindi.
Make sure you find the best resources for yourself and take the time to practice! Before you know it, you'll have better-listening skills. 
Good luck!