Introduction:
Hindi or more precisely Modern Standard Hindi is an Indo-Aryan language spoken chiefly in India. Hindi has been described as a standardised and Sanskritised register  of the Hindustani language, which itself is based primarily on the Khariboli dialect of Delhi and neighbouring areas of Northern India.  Hindi, written in the Devanagari script, is one of the two official languages of the Government of India, along with the English language. It is an official language in 9 States and 3 Union Territories and an additional official language in 3 other States. Hindi is also one of the 22 scheduled languages of the Republic of India.
As a linguistic variety, Hindi is the fourth most-spoken first language in the world, after Mandarin, Spanish and English. Hindi alongside Urdu as Hindustani is the third most-spoken language in the world, after Mandarin and English
Learning any new language is a new challenge that will open up your mind and help you to connect people across the world of different cultures and languages.
Whether you are curious about learning Hindi, seek to be fluent in Hindi, or you work in one of the Arab countries and just want to converse with your Hindi friends, you will indeed benefit from the following steps, and it will make your learning process much easier and faster.
What's the best tool or resource available to learn Hindi? If you're learning Hindi, you've likely asked yourself that question over and over again.
The answer to that question will vary for each individual.
But the best answer is simple: the best tool to learn Hindi is the one you will use the most.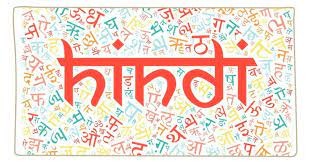 11 Great Hindi Learning Tools
1.Real Hindi literature –
Textbooks are all well and good but you will eventually need to start exposing yourself to real Hindi. And if trips to Hindi speaking country , not on the cards just yet, then reading alongside listening practice is of course a great way to do that.
2. Mnemonics
A mnemonic is a memory aid that aids us in remembering specific facts or massive volumes of data. They can take the form of a song, rhyme, acronym, image, phrase, or sentence, among other things. Mnemonics aid in the recall of knowledge and are especially beneficial when the order of events is important.
3.Get a Hindi Dictionary
When you begin to learn a language and start trying to say or understand things, you're always going to have more questions than answers. A dictionary helps you make progress in this area and allows more spontaneity in your learning. You can always look up words that catch your fancy, regardless of whether they relate to a structured teaching unit or not.
4.Take a Class or Computer Course –
If you don't know any Hindi, a structured class is the best way to start. Find teachers in your area, or sign up for Hindi classes at a local community college or university. If taking a class isn't an option, you can buy a language learning program. Applications like Multibhashi Learning Lessons Solutions are excellent solutions. They offer online classes in multiple regions as well as foreign languages.
5.Listen to Language Podcasts –
There are lots of Hindi podcasts available online. They range from beginner to advanced. For best results, make listening to podcasts a daily part of your routine (listen during your commute or while you do chores). It will help you learn the language much faster than anyone else. 
6.Watch movies and TV shows with subtitles 
The first is for beginners: watching Hindi movies with English subtitles.
The second is for advanced speakers: watching Hindi movies with Hindi subtitles. It might seem odd to watch in Hindi and read in Hindi at the same time, but it really does work wonders. Reading skills develop a lot faster than listening skills. By reading and listening at the same time, I was really able to improve my pronunciation.
7. Learn the Hindi Alphabet
The Hindi alphabet is entirely new and unique, and its pronunciation seems to be a bit hard for non-native Hindi speakers, however, your level at Hindi will be at higher levels when you learn how to pronounce the Hindi word correctly without the need to use materials with transliterations.
You will notice that you are having progress and you will be able to write and read in Hindi, and pronounce more accurately. 
8.Keep a Hindi notebook and translate words throughout the day
Workbooks can help you learn to write characters and understand their meaning. Get a workbook and dedicate a short amount of time to practice each day, even if it's only 20 minutes.  Fifteen new vocabulary words per day is sometimes quoted as a realistic target.
9.Use Flashcards –
Yes, the same tool you used to memorize your time tables when you were 8, will come in handy memorizing and expanding your new Hindi vocabulary.  Download the Flashcard Touch app for your phone or simply visit the website www.flashcardexchange.com, which lets you print out flashcards from an existing database. The wonders of technology!
10. Listen to Hindi songs –
Listen to some Hindi songs and focus on pronunciation and meaning. It helps to listen to the songs multiple times. Hindi places usually play songs in their native languages.
11.Have a real conversation
Listening and writing in Hindi will not be enough to master the language, yet conversing with people who speak Hindi whether they are natives, new learners like you, or fluent non-native Hindi speakers will be a great advantage in your path to learning Hindi.
You may not easily find a partner to practice Hindi with, however, language applications or online groups can help you in this task. Alternatively, you may consider traveling to a Hindi country where it would be adventurous and fun.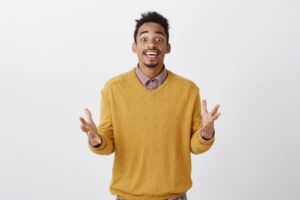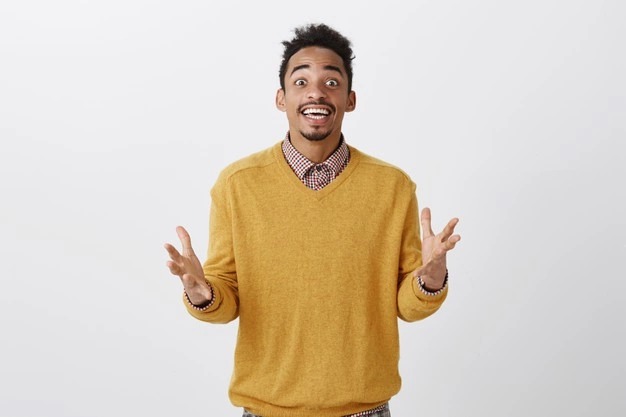 These are 11 great Hindi Learning Tools you can use to improve your bilingual skills. These are some basic Hindi learning tools that you can use in your daily life. Though this will not be enough to assist you in your learning process you always have an option of learning online. So, try a free demo class with Multibhashi, and get enrolled on the course. We will be elated to join you.
Keep learning.
All the best!!!