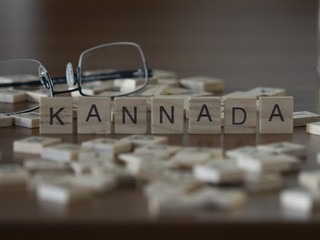 Bangalore is called the Silicon Valley of India, and hence lots of young minds come here to study or for work opportunities. But shifting to a new city is not that easy, especially when you are not aware of the cultural background of the place or you don't know the language of the place properly.
People who come to Bangalore from outside find it very difficult to understand and speak the language properly. The local people will speak with you in the local or regional language which you may not be able to understand, you may find yourself stuck in that situation. For people coming from other parts of India other than South India, the Kannada language can be a little difficult to understand.
However, it is always advised to learn a few basic phrases to initiate a conversation with locals and to avoid falling into an awkward situation. In order to make your life a little easy, here is a list of some Kannada words/phrases that will help you to survive most in any situation. 
Some basic Kannada Phrases/words that will help you to survive in most situations:

This phrase will help you with your starting days in Bangalore. This phrase means "I do not understand Kannada". This is an escape phrase and it will save you time to understand what the person instructing you is trying to tell you.
This is easy to understand. This phrase means "Hey bro, what's up" in Kannada. This phrase may help you to build good Kannada friends by showing how you have put in some effort by trying to learn their language.
This means "I am fine" in Kannada. Using these words can be impressive. 
Eevu inglish mathanadutthira
This phrase means "Do you speak English?" Sometimes, before we start with asking or telling something to someone, it seems polite to ask them if they understand the language that we are going to talk in.
Ninna hesarenu?/ Ninna hesaru yenu?
This phrase means "What is your name?" in Kannada. This is a very useful phrase to ask someone's name and also to build good Kannada friends.
śaucālaya ellide? / ṭāyleṭ ellide?
This phrase means "Where's the toilet/bathroom?" This phrase is a savior in many awkward situations when you need to go to the toilet or bathroom. This is a very important phrase indeed. 
It means 'what'. This word is a savior. It can help you with asking people to repeat what they are saying.
It means 'did you eat?" in Kannada. This phrase can help you get up with your local friends. Language is a powerful medium. It will help you expand your network of friends immensely.  It helps establish beautiful relationships.
Below are some additional common phrases that can help you out in your day-to-day life.

English       –       Kannada
How are you  –  Neevu heghiddhiya?…
My Name is – Nanna hesaru…
I am sorry – Nannannu kshamisi !…
Good morning – Shubhodaya
Good afternoon – Shubha madhyahna
Good evening – Shubha sāyankāla
Good night – Shubharātri
Congratulations! – Abhinandanegaḷu!
What is the time? – Samaya yesthu ?
Thank you – Dhanyavaadagalu…
Come home – Mane ge banni
I want – Nanage Beku
I don't want – Nanage Beda
Conclusion:
These are some phrases/words that can help you thrive in Bangalore with the Kannadigas. You can learn more phrases from various websites or you can enroll in a class to learn Kannada in a better way and explore the language. It is always beneficial to learn a language and Kannada is no exception, especially since it belongs to a script that dates back beyond India's oldest considered script Sanskrit. All the best!