Scope of Hindi language
Definitely! Anyone can find any job in Delhi with the proper educational background and a manageable Hindi language or proficient Hindi. Several leading companies are augmenting their apps and website interfaces to support the Hindi language to reach a wider audience. By adding Hindi to their database, companies can reach people not only in metro cities but across tier 2, 3, and 4 regions in a more cohesive manner. Amazon recently introduced its Hindi interface and has also upgraded its virtual assistant Alexa to receive inputs and respond to Hindi. Hindi is an Indo-Aryan language spoken chiefly in India.
Hindi has been described as a standardized and Sanskritised register of the Hindustani language, which itself is based primarily on the Khariboli dialect of Delhi and neighboring areas of Northern India. Hindi, written in the Devanagari script, is one of the two official languages of the Government of India, along with the English language. It is an official language in 9 States and 3 Union Territories and an additional official language in 3 other States. It is also one of the 22 scheduled languages of the Republic of India. As a linguistic variety, Hindi is the fourth most-spoken first language in the world, after Mandarin, Spanish and English. A person knowing Hindi will be able to understand and experience the spiritualistic teachings of the guru better. Many linguist experts consider Hindi to be one of the most difficult languages in the world to learn but with great work and determination, there are great rewards. And this is also true for tackling the challenge of becoming fluent in Hindi.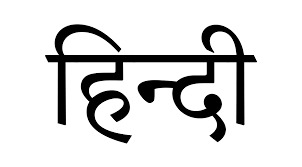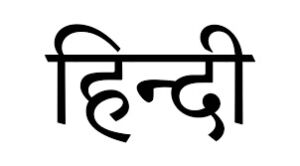 India has an insatiable appetite for cinema, plays, etc. It is known across the world for its Hindi movie industry, Bollywood, for producing great works. The demand for Hindi screenplay writers is always high also the demand for copywriters today is higher than ever with the rise of digital marketing. The consumption of Hindi newspapers and channels has been on the rise in the country. To effectively cater to the rising audience, news media organizations are always on Hindi journalists' lookout. Anyone who is always updated with current events, possesses news sense, writing proficiency and communication skills can be a journalist.
Efficiency in working with video and other technologies is a bonus and can widen one's scope in the multimedia landscape. Pursuing a government job, especially at one of the illustrious Civil Services such as IAS or IFS, is a dream of many. You can take Hindi as your optional subject or even as a Mains language subject to be eligible for the civil services examination conducted by the UPSC, it is necessary to have completed graduation, and B.A Hindi is an excellent option.
Translators are very much in demand these days, whether it is to translate official documents, news or articles, or even entire books. They play an important role in ensuring that the initial document's tone and content are translated into the second language. You can translate documents from Hindi to other languages, or from other languages into Hindi and the classic and popular career options after completing B.A Hindi is to become a teacher and pass on the language's knowledge and capability to further generations. There are also opportunities to teach Hindi to students outside of India as Hindi gains popularity internationally.
There is a vast career opportunity that matches with your educational degree in Hindi. You needn't panic about what happens next after completing your courses. You only need to focus on learning the Hindi language. B.A Hindi is a comprehensive course covering all aspects of language and its applications throughout history and currently. This course will be sufficient to get the jobs mentioned above.