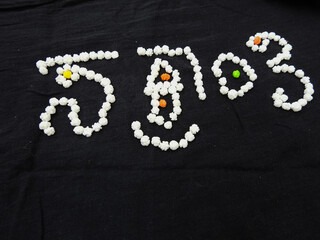 Introduction:
The Kannada language is a Dravidian language spoken predominantly by the people of Karnataka in the southwestern region of India. The language is also spoken by linguistic minorities in the states of Maharashtra, Andhra Pradesh, Tamil Nadu, Telangana, Kerala, and Goa; and also by Kannadigas abroad. The language had roughly 43 million native speakers by 2011. Kannada is also spoken as a second and third language by over 12.9 million non-native speakers in Karnataka, which adds up to 56.9 million speakers. It is one of the scheduled languages of India and the official and administrative language of the state of Karnataka. Kannada was the court language of some of the most powerful empires of South and Central India, such as the Chalukya dynasty, the Rashtrakuta dynasty, the Vijayanagara Empire, and the Hoysala Empire.
Learning Kannada is a good choice if you are interested in learning a new language or you have some other reason like you decide to move to Karnataka. You decide to live long in Karnataka, it's always good to learn a local language. Learning at least a few rudimentary basics can take you a long way and help you connect with the local culture.
Let us discuss how Learning Kannada will help you in the future.
Some reasons why learning the Kannada language help you in future:
You are able to make new friends 
 After learning the Kannada language you are able to make new friends who know Kannada very well and have Kannada as their mother tongue.  They are literally everywhere in the world!
This means that there's a great possibility you'll run into a Kannada speaker in your business travels or during your vacation. Thus, if you want to be able to communicate and make friends everywhere you go, learn Kannada.
Cultural understanding
 Learning the Kannada language provides you with an insight into the way of life, and the hopes and dreams of people in Kannada speaking states. You are not only learning a language but you are learning a new culture as well by learning Kannada.
You will be able to enjoy Kannada shows, music, etc
About how the Kannada tv shows are going to make you love and learn the  Kannada language, I wrote a while ago. You don't have to be a movie geek to watch it. If you know how to appreciate good stories, amazing acting, and beautiful cinematography, Kannada tv shows are definitely what you should binge-watch this weekend.
Opportunities to study/work in Karnataka 
Karnataka has a large number of good colleges and they provide better courses to the students so if you have knowledge about the Kannada language you can join those universities for graduation. It is easy for you to cooperate with Kannada teachers and students if you have a good command of Kannada.
Also, there are many companies which you can join to continue your work if you are a good speaker of Kannada.
Learning Kannada will boost your career opportunities
As you can see, everything is connected. The economy, as well as the fact that Kannada is the most spoken language in Karnataka where Bangalore is known as Silicon city of India. So there are many options for you to learn Kannada if you pursue your career in the IT sector.
Enjoyment of literature, music, art, and philosophy
If you are good in Kannada then you can enjoy music, art, etc. Karnataka is the only Indian state where both Hindustani and Carnatic singers flourish. North Karnataka is predominantly famous for Hindustani music and South Karnataka is well known for Carnatic music. You can enjoy music in something new way also 
You can enjoy the art of Karnataka.
Travel
When you are planning to go to Karnataka, learning the Kannada language will help you in understanding the talks of Kannada people and make your trip memorable. You can talk to locals in their own language that makes it easy for you to travel.
Conclusion:
Everyone has their own reasons for learning a language. The above-mentioned reasons are helping you in the future if you are a Kannada language learner. Also you can Join Multibhashi for learning Kannada effectively. Click here