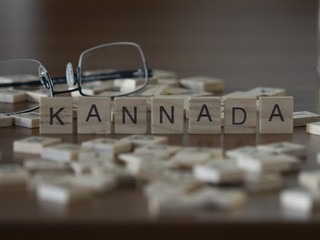 Introduction-
Let's figure out the approach one can take to learn Kannada. Have you ever thought of how a baby learns to speak? At first, the baby listens to others' voices. Just listen. Slowly the baby learns how people talk to each other. Babies will begin to understand simple words. Babies begin to use words. Here starts the journey to talk. Meanwhile, the baby will continue to build her vocabulary. Babies begin to put words together, to create simple sentences.
Basically, the approach is simple: Listen as much as possible to learn which let's say is phase one, and phase two is to talk about what you learned in phase one.
For phase one :

Befriend all the Kannadigas with who you get to interact at work. Listen to them as they speak in Kannada.

Break the barriers and make connections with the people in your neighborhood who are Kannadigas. You will get to know our culture along with good food, tea/coffee, and a lifelong friendship! Again, hear them speak. Actually, kids are the best. Spending time with them will not only act as a stress buster but you will learn a word or two. The best part is they are never judgmental.

There's a whole lot of resources available online which can teach you Kannada. Some apps can ease and help you. You can start with the basics here.

There are also books available that guarantee teaching Kannada in 30 days or so. You can have one and go through it in your leisure.

If you have time, join us for classroom training. Some of them are absolutely amazing like multibhashi. 
Sampath Ramanujam is the founder of Anvaya, which conducts free Kannada classes at Seegehalli Government School, Whitefield. The curriculum includes teaching about 50 words every Saturday and conducting games on Sunday where the learners get a chance to use these words and familiarise themselves with their usage before they deploy them in their daily lives. The program is about a month old and the classes are held for free. Anvaya is working on increasing the batches and holding the classes in more government schools so that at least 1,000 people would have learned Kannada by November 1.
For phase two :

Now comes the best part. Phase two where you actually have to start your journey in speaking Kannada. How do you do it?
Start simple: it could be as simple as wishing a good day to the people at work or to the neighbors.

Find reasons to go on errands. That way I can start speaking in Kannada with vegetable vendors and shopkeepers.

Take BMTC more often. You will learn more and with much fun. Interact with all the auto drivers in Kannada.
Kannada is actually an easy language to learn. Some of the words are very similar to Hindi. Most of the answers here already tell about the basic and most commonly used Kannada words and phrases. Let me teach you the easiest way to learn Kannada numbers. It will definitely be helpful with Auto drivers, bus conductors, or any shopkeepers when you are dealing with numbers. Later watch Kannada movies with subtitles. I'll suggest you watch some latest movies because older movies won't have subtitles with them. Choose preferably the movies involving Bengaluru slang. Read as many Kannada books as you can. Pick any book of your interest, also have a Kannada dictionary nearby. Every time, when it comes to learning a language it will be so easy if you are surrounded by that language people. Whenever I ask my sir about learning an alien language, He used to suggest to me like- remember the words properly and whenever you are speaking with your mind or thinking in your mind, think in that language (which you desire to learn), if possible try not to. make any mistakes in thinking. Which will help you to speak without any mistakes.