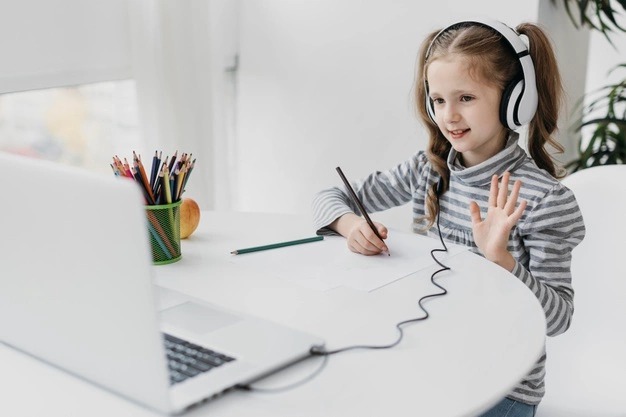 Kannada is one of India's 22 official languages and 14 regionals. Official multilateral communication is carried out in Hindi, and English is still dominant in education, especially at the university level. Kannada is a rather inflected language with a Tamil-like syntax. It is agglutinative, like another Dravidian language, meaning that suffixes are inserted into tongues to give new words and to convey different grammatical relations.
In order to indicate time, place, instruments and the like, Kannada uses postpositions added to the end of the phrases of the noun, usually after a case marking. Postpositions are similar to prepositions in other languages in function and context.
Multilingual parents benefit from the opportunity to teach their child themselves a second language. In order to raise children by teaching local languages. There are several language strategies to adopt which a child will benefit and it will be easy to adopt a new language such as Kannada.
5 ways to teach children a new language:
 

Introduce the language early
The first step to your child's foreign language education is to start as quickly as possible. Start now, no matter your child's old age. Even babies can learn a foreign language from birth.
There is a 'critical period,' which sometimes people argue, in which a child decreases in the aging of the ability to learn a new language. This does not mean that old children still cannot study a new language. It could mean only that they learn otherwise, or it could not be so straightforward.
   

Start Teaching Basics
You can start with the basics even if you don't know the new language you are studying. The only thing that children can do is listen to the target language to detect various sounds.
One of the most powerful ways to teach your child a new language is by listening to music, so your child will be bopping along with the lyrics. Songs play continuously in the background.
Participate in the activities your child enjoys and make language learning fun. When they have fun, kids learn better. If you play games or drawing, use the time to add new phrases and vocabulary.
   

Take advantages of Online Learning
You will be your best friend when you teach your child a new language. Online study of such items as books for Kannada languets, language applications, online poems, and events along with online research. Take advantage of screen time to allow your child to view his favorite way of learning to study the new language.
An extensive list of language resources can be found on the various portal which consists of basic Kannada languages that aid your child in learning the language effectively.
 

Seek Outside support
If you don't know a second language, outside assistance can be very helpful. Find a linguistic class or language class in your city. Learning from the target language of a Native speaker would be a big help even if just a few times a week. Second language learning can function only with adequate exposure and resources.
  Find Opportunities to learn Kannada Language
Although language lessons, groups, and other learning materials provide a strong base for language learning, you need to find ways to practice what your children learned. Only listening or studying words isn't enough. To learn it, children need to use a language.
Join social groups of people who know the language or visit sacred places where your child speaks the language more freely.
In other words, find individuals or circumstances in which people who speak your child's language are learning. It won't be easy, and overnight it won't be. But it's a lifetime blessing to teach your child a foreign language.
Conclusion:
So these were some of the ways to teach your child the Kannada language. Do you know of any other methods? Do mention in the comment below!