Introduction
Language proficiency is measured in different categories and is divided into different levels. They are
No proficiency – This is the stage where you have zero knowledge of the language. You may know a few words, but would find it difficult to frame sentences, answer questions or get into a conversation.
Elementary proficiency – This is the starting point of language proficiency where you are able to form basic and simple sentences.
Limited Working proficiency – At this level you are comfortable with basic conversations and can carry out casual conversations.
Professional working proficiency – At this level you can easily carry out a conversation and will have a fairly good vocabulary. However, you might need help with delicate and nuanced words.
Full professional proficiency – You are professionally fluent at this level and the possibility of mistakes or misspeak is very less.
Native/Bilingual proficiency – This is the level where you are completely fluent with the language. This is the level that native speaker has or if you are speaking a language for a long time.
Understanding these proficiency levels would help you in learning Sanskrit to achieve the proficiency level that you are looking for.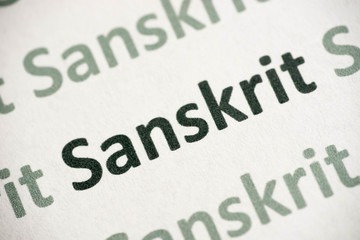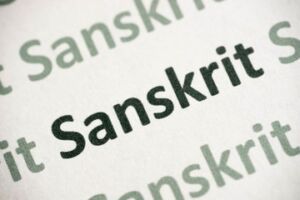 Do we have any proficiency courses in Sanskrit?
There are many universities that offer full-time and part-time courses in Sanskrit which range from diploma to postgraduate and doctoral courses.
 However, if you are looking for working proficiency you have other options as well.
Sanskrit Bharati is a non-profit organization working towards the protection, propagation, and development of the Sanskrit language including the literature, tradition, and knowledge systems embedded in it. Their ten day spoke Sanskrit classes are organized to help people understand the language and be able to use it for simple conversation. This helps in gaining confidence and motivates further learning. They also offer correspondence courses that can be completed from the comfort of your home. For those of you who are interested in learning the Bhagavad-Gita, their Gita Shikshana courses are a good option.
Apart from these, you also have the option of learning Sanskrit through online classes. There are excellent learning platforms like Multibhashi where you can learn Sanskrit in a one-to-one or a group session. Direct interaction with the teacher allows you to learn the correct pronunciation and follow the rules of grammar in an easy manner.
Whether you are a beginner with no Sanskrit knowledge or someone with prior knowledge of the language, you can find a proficiency course that suits your level of learning and helps you further hone your skills.  
A Sanskrit proficiency course would help you learn the language so that you are able to read, write, speak and listen comfortably in the language. This has many advantages to it. If you are pursuing a course for professional development, you can definitely find yourself in a better position with the language after pursuing a full time proficiency course.
A proficiency course in Sanskrit would be beneficial even if it is for personal reasons. When you join a course, there is a discipline, which makes you follow a structured learning process. This ensures that you are able to chalk out a learning plan and set aside a specific time for learning Sanskrit every day. When you pay for a course you become more accountable towards it.
A proficiency course designed to suit your level of learning can help you move from zero proficiency level in Sanskrit to native proficiency level in due course of time.