Introduction
At the age of 18 you are probably starting college or have just started with your college studies. This could be a good time to learn a language like Sanskrit because you are mature enough to manage your time and pursue a course that interests you. You can choose Sanskrit as a part of your college program or even decide to learn it on your own through other resources. In India, Sanskrit is also offered as a language choice in many schools. In this scenario, there are two types of students, one that thinks Sanskrit is a good scoring subject and can be learned easily whereas others find it very difficult to master and stay away from it.
Well, it may look and sound complicated, but once you understand how to learn you can find it very interesting and easy to learn. There are many options that allow you to learn Sanskrit at your own pace from the comfort of your own space.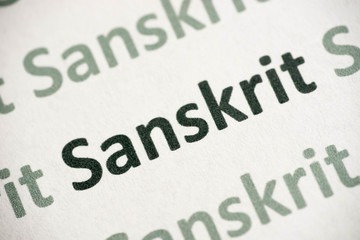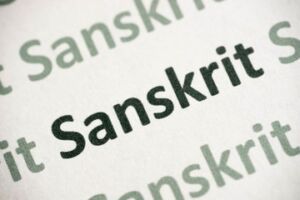 Learning Sanskrit:
You can join an online class where you get an opportunity to learn the language directly from a well experienced teacher. This allows you to understand the pronunciation and learn how to read, write and speak properly. Learning with a teacher allows you to clarify all your doubts and find the right approach to learning Sanskrit.
If you feel you are a self-learner and can manage on your own, there are many YouTube channels that allow you to learn Sanskrit starting from the basics.
Listening to the news in Sanskrit can help you understand how the language is spoken in a regular scenario. You can also learn how sentences are structured and used in a conversation.
Reading and writing are essential elements of learning Sanskrit because they would help you learn different slokas, and Sanskrit literature as you progress. If you know Hindi this becomes easy for you as the script Devanagari is the same for both the languages. Even for others living in India and speaking other Indian native languages, learning Sanskrit script may not be very difficult because most of the languages share a common alphabet and the sounds are similar.
For a westerner who has very limited or no exposure to the Devanagari script learning to read and write might take time, but can be achieved easily within a short span of time with practice.
There are many organizations that conduct free Sanskrit interactive programs for a short span of time like ten to twenty days. You can become a part of these programs where you learn how to use Sanskrit in day-to-day situations in a fun and engaging manner.
Find a Sanskrit partner to practice your language skills. You can find a partner to practice  your spoken Sanskrit through online language exchange programs as well.
Start reading and writing from the very beginning to get accustomed to the language and its pronunciation.
Once you are able to understand the basics, delve into the grammar. Sanskrit grammar is quite structured. Once you understand the basics and rules of the grammar, it becomes easy for you to master it over a period of time. An interesting aspect of Sanskrit sentences is that irrespective of how the words are placed, its meaning does not change. This makes it easy for you to frame sentences as you learn vocabulary and start using it. Also, by combining simple words, you can form a complex word in Sanskrit. You will be able to acquire good vocabulary once you understand this.  
At the age of 18 you are primarily into studies, thus learning a new language like Sanskrit can easily become a part of your routine. You can also decide whether you would like to pursue Sanskrit in future for professional or personal development.