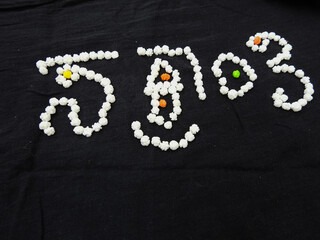 Introduction:
If you have decided to learn Kannada or have already spent a good deal of time learning the language and are wondering if it is worth it, then do not worry, it definitely is.
While learning a new language, you may doubt yourself and are wondering if you are going in the right direction or feel that you are stuck and unable to make progress and wonder if it really is worth it. Then the answer is yes. It is all worth it.
Benefits of learning Kannada:
First things first, learning a language in itself is an achievement. Irrespective of the level of proficiency that you achieve, learning a new language is always beneficial both personally and professionally.
Let us look at some of the reasons why it is worth spending a whole year learning Kannada.
1. You'll be able to converse with the locals effectively
In Karnataka, most of the native people are well versed in Kannada. So it would be nice if you could speak with them in their own language. They feel attached to their language ( any state as of matter), so you will get a nice welcome if you speak in Kannada with local auto drivers or shop owners. The administrative language of Karnataka state is also Kannada so Kannada is most preferred in government offices. you can make your living much easier if you know Kannada in Karnataka.
2. Opportunities to study/work in Karnataka 
Karnataka awards a generous number of scholarships and other support to study in Karnataka. Working holiday visas are available for young foreigners from a range of countries, and special visas are offered to skilled workers and professionals.
Karnataka has a large number of good colleges and they provide better courses to the students so if you have knowledge about the Kannada language you can join those universities for graduation. It is easy for you to cooperate with Kannada teachers and students if you have a good command of Kannada.
Also, there are many companies which you can join to continue your work if you are a good speaker of Kannada.
Learning a new language can open doors to better opportunities and career prospects. Karnataka, being one of the strong economic powers in the world, can offer you some very good career opportunities in and outside the country. If you are able to speak Kannada, you can definitely find a lucrative job where your Kannada knowledge is appreciated. 
 Though there are subtitles present, watching a show in its original language can be different altogether. Movies and music reflect the culture of a country.
Also, learning a new language gives an insight into the traditions and cultures of the society. Learning Kannada can be of great help in understanding the traditions and culture of Kannada.
3. Cultural understanding
Learning Kannada provides you with an insight into the way of life, and the hopes and dreams of people in Kannada-speaking countries, broadening your horizon.
4. Travel
If you plan to move to Karnataka for any reason, you may not find many good English speakers. Thus, knowledge of the Kannada language can help you move around and ask for simple things related to day-to-day situations.
If you have already spent a year studying Kannada, in all possibility, you have overcome the obstacles in learning a new language and now you can reap the benefits.
Depending on your native language, whether you are bilingual or multilingual or your experience with learning other languages the time you take to learn Kannada would differ from other individuals.
You could be a beginner who is just taking baby steps in learning or are at an advanced level; the methods that you choose to learn the language and the time that you commit to practicing Kannada every day can play a significant role in how much you know and in what duration of time. 
Conclusion:
It not only helps appreciate a new culture but also opens the doors for better opportunities. It is nice to have additional knowledge of any language like Kannada.
Whether you try to learn Kannada all by yourself, which is a difficult task, or join a class online or traditional, if you have moved at least a little bit towards your goal, then yes, it definitely is worth it!!