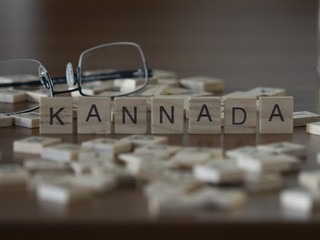 It's always a struggle to move to new cities. Leaving relatives and friends behind and leaving your parent's house, moving away from your normal routine is a struggle for anyone who moves into a new and strange city with a different language. The city's shift is almost unavoidable because of job opportunities and the sharing of thoughts throughout India.
Probably the very first aspect a non-Kannadiga knows, and one of the things irk Kannadigas doesn't seem like anything else, this shows that you do not understand Kannada. But, don't worry, you will be sorted by a few words and phrases in this blog.
Phrases in Kannada for Beginners:
Simple and clear, this in Kannada phrase means 'very good.' You should tell the waiter, Dosa Thumba Chennagide, the next time you indulge yourself in a plate of Masala Dosa at one of Bangalore's many Saagars and watch his face shine up.
A word used to speak of a smart woman who must have been born to describe women who were brave enough to go to a bazaar to buy or sell stuff without help. You may hear that people use it for a smart woman who can deal with things by herself and who does not fear taking you when you need it.
This term just means "fantastic." A film may also be sakkath or a Mirchi bajji. Those terms can be used under the moon to explain more.
Bekitha
This means a question mark. The term "Did you have to go through this trouble," when you do something that you know was stupid or wrong?" Or English in Bangalore – "Would you like, Ah?"
This is a sentence that will assist you in your early days in Bangalore.
"I don't know Kannada" is what it says.
This is an escape sentence that saves you from minutes trying to understand how you are instructed by the teacher. It can also be a daunting job to deal with an unfamiliar language.
This is the easiest to pick up In Kannada, it means "Hey bro, what's up." This will help you create good friends in Kannada by showing how you tried to learn their language.
It means in Kannada "have you eaten?" These sentences will assist you in making some local friends in your area. It's a powerful tool for language. It will allow you to immensely broaden your friends' network. Imagine you are away from home and meet someone who is foreign to others in the same language. It helps to create good ties.
It's a word that means 'what'. This is a savior title. It will assist you in requesting that people repeat what they have said.
In Kannada, it means "I am good." Using these words with your Kannada people will be very impressive and they help to know the language.
Conclusion:
I hope that this list of Basic Kannada Words can allow you to better communicate with the local people if you live in Bangalore. After all, the language and culture of the place you are residing in should be understood and learned. So when someone's talking to you, speak in Kannada next time.