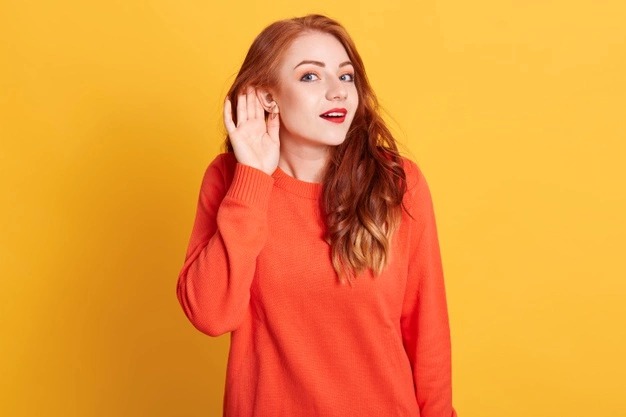 Kannada listening and learning is a worthwhile, exciting, and often a frustrating experience. However, often the most difficult thing is finding good learner tools and practising possibilities, particularly if you are not a native of Karnataka.
You've always heard how much communication is necessary. In your career and a new partnership, this is very significant. It will be helpful in our early lives if convexity is effective. Many people have forgotten the importance of listening to communication. You must gain the listening capacity to better communicate your thoughts. Learn how powerful it is to hear.
The Sandalwood cinema language is Kannada, one of the oldest in India, and some 50 million people worldwide. Kannada is officially considered a classical language of India due to the abundant quantity of Old Kannada literature. And it has much in common with other important literary languages like Tamil, Telugu, and Malayalam as a Dravidian language but a little bit less in comparison to the Hindi language
Kannada also has something called diglossia: a feature of multiple language variations in the same culture. This means that the structured, written Kannada is unique from the spoken one Kannada, but depending on the individual you ask, the differences are either "not very significant" or "considerable."
Is the Kannada language really difficult?

The American Foreign Services Institute (FSI) is a calling place for many people who decide how complicated a foreign language really is. Though Kannada is not specifically listed by the FSI's website, many people think it is in line with their linguistic Category III, which means it will sit with Tamil, Telugu, Urdu and Hindi.
On the other hand, let's presume you speak only English, and rarely speak Kannada outside your classroom. You would be required to be a tortoise rather than a kangaroo. You will probably have to check your reports more often, do more workouts, practice more regularly.
Until then, do not be discouraged by the fact that it could be difficult if you consider Kannada. Language learning is interesting, enjoyable, and unbelievable. Although it's a phrase, treat it instead of a sprint as a marathon and concentrate on what you're doing rather than what you cannot.
5 tips to improve listening in Kannada:
 

Identify and act towards a particular goal
What do you really want to do with the language of Kannada? If your goal is to talk with your family's Kannadiga side, you must learn how to speak and hear. It is also meaningful to learn some of the vocabulary of the subjects of your culture.
Therefore, once political debates usually break out, begin to analyze phrases about politicians and taxes. Or if your family instead wants to chat about the films, use genre-specific terminology.
You may not need to learn political or business phrases as much as you can, but you would like to learn certain simple travel, hotel and vocabulary terms regularly to get a clear notion of what to say then it will be easy day-by-day to improve the language.
   

Take a look at the individual and listen to him carefully
Watch the person with whom you speak and talk to. They should pay attention instead of looking around anywhere. The listener won't take note when you look anywhere and you lose some valuable insights.
Your visual picture should shape as you listen carefully. You must have a realistic evaluation or a partially completed image. You will last longer if your hearing and picture are in sync efficiently without disturbance.
 

Do Kannada language courses to improve Listen to skills
Registering for a course gives your framework of learning and facilitates your development. Different courses have their own starts and with these structured classes, you can steadily improve your concentration, writing, and listening skills of the language. There are plenty of alternatives found and should be utilized to track your progress.
   

Everyday track your progress
It can be challenging to see the improvement on a regular basis, which can be discouraging when learning the Kannada language. You can feel as if your ability to listen has diminished on some days. On other days, you'll find it difficult to recall "basic" words that you learned and drilled five months ago but never used.
First and foremost, don't feel bad about it: it's a natural part of learning a new language, and it doesn't necessarily imply that your Kannada knowledge has deteriorated. In reality, if you keep track of your growth, you'll notice that you're getting better.
 

Do fun kinds of stuff to reward yourself
We're not just about reading a book that's perfect for reading. It's certainly a wonderful way to learn, but we do not want to simply add it to your list of assignments.
Try to watch a film, as the trailer seems fantastic. Don't worry if you have subtitles on, don't hesitate to look at what a phrase means, or do some "good" techniques: it is fun, not learning and listening to frequent Kannada music to improve the listening skills with proper concentration.
Conclusion:
These were some of the ways to learn Kannada online! Hope it helped you.
Keep learning!