Introduction
Hindi, also known as Khadi Boli, Khari Boli, belongs to the Indo-Aryan branch of the Indo-European language family. It is spoken as a first language primarily in northern and central India by more than 258 million people. Hindi is the primary official language of the Union government of India. It is the primary tongue of about a third of India's 1.09 billion people. Hindi became the official language of India in 1965, although the Constitution of India also recognizes English plus 21 other official languages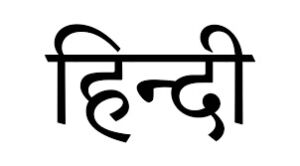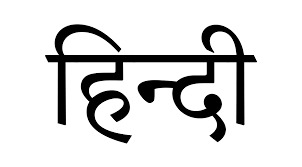 Best Hindi movies to improve your Hindi:
The first movie to be made in India was a silent film called Raja Harishchandra in 1913, with Hindi and English intertitles.
Bollywood films offer viewers a great chance to practice their Hindi listening skills. They will also introduce you to the most famous actors and filmmakers in the booming Bollywood industry, which will surely score you some points with your Indian and Hindi-speaking friends and connections. These four films are some of the best ones out there for improving your Hindi and familiarizing yourself with the key players in Bollywood cinema.
Hindi movies mentioned below give you the low-down on the Hindi words spoken in daily life. Simple language and commonly used Hindi phrases make these programs worth watching for any Hindi learner. catching up with the conversations in an ordinary show in the Hindi language can be exhausting! But these top-class movies not only have pristine dialogue delivery but also attempt to use simple words spoken at a desirable speed
Watching movies is useful to you in learning Hindi. If you watch Hindi movies you will learn a variety of new words that will definitely help you in learning Hindi. Try to use that word in your daily life routine. Make a friend or someone who knows Hindi, talk with them in Hindi and tell them to correct your word if you can't pronounce it well. By this, you see changes in yourself that you are doing good in Hindi. Write every day 10-10 new words from movies and pronunciation it. Watching movies, you will find changes in yourself. Don't be afraid after listening to hard words, tackle the world, find the meaning, and pronounce it. There are so many movies old to new which you can watch and learn Hindi. So many basic words you can learn from watching movies. By watching Hindi movies you can feel that it's too easy to speak the Hindi language. In Hindi movies, there are lots of phrases that help you in learning Hindi. In movies, they speak in a very good manner so that you can catch it, and learn it. So, learning the Hindi language, Hindi movies play a great role in your life. 
If you are watching any Hindi movie, listen carefully and pause it and repeat the word. Write down the hard word, and take a hind dictionary and keep it with you which will help you in learning Hindi. Listen each and every word sincerely. Whenever you have time just watch a movie and learn the Hindi words. Practice makes you perfect in the Hindi language. There are a number of Hindi movies, which you can see and learn. Like:-
Mother India, Jhony Mera Nam, Raziya Sultan, Mughal-e-Azam, Seeta Aur Geeta, haathi mere Saathi, Mr.India, Panipat, article15 ….etc