Introduction
Sanskrit is an ancient language that has been used for spoken widely across India and the surrounding regions, nowadays very few people speak the language in their native regions. Even though many people do not know or speak Sanskrit, there are still a few job opportunities for people who are able to speak and understand the language. 
 Here we will explore the various career options for Jobs Involving the Sanskrit Language.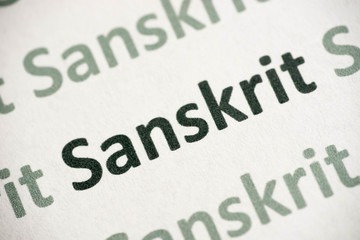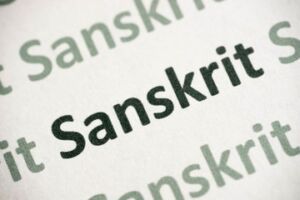 Career options in Sanskrit:
1. Interpreter or translators
Interpreters or translators will be fluent in at least two or more languages. Interpreters work with spoken language and will convert from one language to another language. Translators will work with the written word and translate late it from one language to other. They translate books and articles to reach greater audiences. 
If you are fluent in English and Sanskrit, you could qualify for a job as an interpreter and/or translator. Today, many people still do not speak Sanskrit, they may end up translating materials more often than interpreting. To enter into this career, you generally need a bachelor's degree and must be fluent in English and Sanskrit.
2.
Technical Writer
These writers are responsible for writing various technical articles, instruction manuals, and guides. These articles come with furniture or devices requiring home assembly or user manuals for electronic equipment. 
As only a few peoples speak Sanskrit, technical writers are in demand to produce these technical documents. To become a technical writer, you need some part of a college degree in a field like communications or journalism. Also degrees in computer science and technology may be an added advantage if you write along with that field.
 3.
Customer Service Representative
Customer service representatives (CSR) are responsible for fielding calls from customers, processing orders, and answering questions for business purposes. They need the help of a customer to solve a problem or handle a complaint. 
Some of the customers will speak Sanskrit, so the representatives who are able to speak Sanskrit would be extremely helpful for certain companies. To become a CSR, you need a high school diploma and training on the job.
4.
Postsecondary Teacher
These teachers work in colleges, universities, and other institutions of higher learning. They are generally specialized in a certain topic or field. Some universities will offer courses in Sanskrit for students studying languages, in this case having a Sanskrit professor is necessary. To become a postsecondary teacher, you need at least a master's degree in a field related to the subject you want to teach.
5.
Anthropologist
Anthropologists will study different cultures, languages, and people groups around the world. They analyze various artifacts and documents to gain an understanding of the past. For an anthropologist working who speaks or spoke Sanskrit, having knowledge of the language would be helpful in their analysis process. 
They learn about manuscripts or artifacts that contain Sanskrit which will be easy to understand. Anthropologists require a master's or Ph.D. degree in anthropology.