Introduction
The Kannada language is a Dravidian language spoken predominantly by the people of Karnataka in the southwestern region of India. The language is also spoken by linguistic minorities in the states of Maharashtra, Andhra Pradesh, Tamil Nadu, Telangana, Kerala and Goa; and also by Kannadigas abroad. The language had roughly 43 million native speakers by 2011. Kannada is also spoken as a second and third language by over 12.9 million non-native speakers in Karnataka, which adds up to 56.9 million speakers. It is one of the scheduled languages of India and the official and administrative language of the state of Karnataka. Kannada was the court language of some of the most powerful empires of South and Central India, such as the Chalukya dynasty, the Rashtrakuta dynasty, the Vijayanagara Empire and the Hoysala Empire.
In this blog we will discuss about the best place to learn Kannada in India.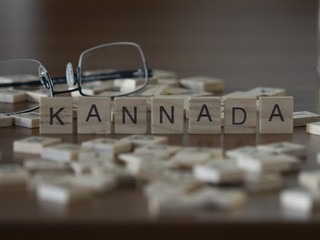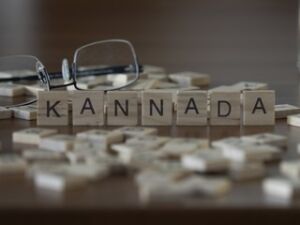 Best places to learn:
Rani Parvati Devi College of Arts and Commerce
An affiliate to the Rani Channamma University, Belagavi, a NAAC Accredited 'A' 3.27 CGPA university. They offer courses in the Kannada language to non-Kannada students and provide them with a certificate. Their course duration is 300 hours in one academic year. These courses are specifically meant for non-Kannada students to understand the language, literature, culture and communicate with Kannada speaking people with ease.
Bhasha.io
Bhasha.io teaches Indian languages through a one-to-one online live class format.
Gaurav Rathi, co-founder says, "We have a personalised app that has bite-sized lessons, which are useful for revision. The classes are focused on spoken Kannada from the first day, and is a two-month program." Most students continue classes beyond two months to improve fluency. Students are from healthcare sector, government sector, the entertainment industry and children of NRIs. During the lockdown, enrolment of students increased by two to three folds. "We continue our classes online going forward," he adds.
KannadaGottilla
KannadaGottilla, founded by Anup Maiya, has taught around 22,000 students since 2014. One can log on to www.kannadagottilla.com, and register for classes through WhatsApp or Skype. There are courses for speaking, reading, and writing Kannada. There are three levels of classes on WhatsApp. Level one is learning basic words and sentences, level two is about understanding grammar and the next level delves into advanced grammar 
Karnataka State Open University
Established on 1st June 1996 under the Karnataka Govt, it is one of the premier universities in India. They consider the educational needs of our country and the world, in particular, the policies and programmes have been geared to cater to the prospective aspirant. They offer distance learning in the country as well. It offers a certificate course to students who have passed 10 + 2 or Intermediate in any stream from any recognized Board.
Speak
Speak, located in Uttarahalli Circle, close to Banashankari, is currently offering one-to-one classes through WhatsApp audio calls or telephonic calls. Classes are available for speaking, writing and reading Kannada. Narendran Somisetty, the founder, says courses are according to the learning requirements.
"Some of our students are those who have settled down in the city and want to be able to communicate freely with people, while others, although being Kannadigas, may have forgotten how to read and write Kannada," he adds. Batches are held through the week and weekends, according to preference.
University of Mysore
Established on July 27, 1916, it is the sixth oldest in the country and the first in the state of Karnataka making it the first university established outside the limits of British India. Now ranked 27th in the India Rankings 2020, NIRF-MHRD, Government of India. It was the first University to be accredited by NAAC in 2000 with Five Star Status.