Introduction
The cost of learning varies depending on the institute that you are opting for. In India this is an abundant opportunity to learn Hindi as Hindi is the national language of India. Before learning further about the cost to learn Hindi, let us find out more about this majestic language.
Hindi is an Indo-Aryan language spoken chiefly in India. Hindi has been described as a standardized and Sanskritised register of the Hindustani language, which itself is based primarily on the Khariboli dialect of Delhi and neighboring areas of Northern India. Hindi, written in the Devanagari script, is one of the two official languages of the Government of India, along with the English language. And this language is considered one of the most difficult languages to learn by many linguistic experts.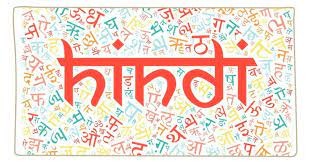 Cost to learn Hindi language:
If you are planning to learn Hindi in India from the INLANSO, the Centre for the Study of Indian Languages and Society will cost you 60000INR to 80000 INR for an 80 hr course. The duration of the course is for 4 weeks and the maximum hour in a week that you need to take classes is 20 hrs. The syllabus includes classroom teaching of grammar review/idiomatic expressions, drills/exercises, conversation, vocabulary building,  question making, pronunciation, sentence making/syntax and listening comprehension from movie and songs, lectures on social, political and cultural issues as well as outdoor conducted interactions with native speakers and field trips related to the theme of the week.
The course of learning Hindi from the recognized central universities such as Jamia Millia Islamia, Mysore University, Calicut university, etc varies the fees, but most of the university for a 1-year course is in between 14000INR to 50000INR. You can find out about the course details from the respective websites of the universities.
Another way to learn Hindi is from an online platform. A reputable online platform such as Multibhashi has its own unique classes that offer both comfortable and ideal classes for learners. The platform divided the classes in two types, one on one class and a group webinar class. The webinar class is for 1hr in each class and the one on  one classes is for 30min. A learner can avail of 30 classes at a minimum and can avail 210 classes at maximum whereas for one on one classes the student can take 30 classes to 90class at max. The cost fee of the group webinar is 2599INR to 13000INR and for one on one, it's 7799 INR to 15000INR.
What you need is already here so enroll yourself and start learning. The doors of opportunities and knowledge will be right next to you.