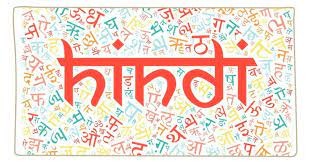 Nothing is interesting if you are not interested.
Your experience will be the primary tool in learning Hindi.
The simplest way to learn any language is to be consistent and dedicated to studying and practicing that language. Luckily Hindi is one of the most popular languages of the world with nearly 1.5 billion speakers.
When I had decided to learn Hindi, I got scared that I did not know Hindi at all. I wasn't even familiar with the language. For a moment I decided to back off, but then something in me motivated me to go for it. I would have nothing to lose. I could at least try.
I had nobody to help me start with it. I did know where to begin and what to do. So I started searching on the internet about the Hindi language. I was so shocked to see the internet flooded with so much information and here I was thinking about whether to learn or not. The world has already moved towards adopting the Hindi language for a variety of reasons.
Around 1 billion people are Hindi speakers in the world.

Learning Hindi creates many benefits.

Makes your traveling easy. 

Academics point of view.
How to start?
I read articles to know how to start. There is information available; you just need to use it for your benefit. I read different articles. I summarised whatever I read and planned to put it into action. I will now put forth here the summarisation of how I started my journey of learning Hindi and how I was successful in learning it.
Firstly I made a decision of what level I want to achieve- basic, intermediate, or advanced. I felt being advanced was too difficult. I was always confused as I thought I wouldn't be able to reach my goal keeping the goals in my mind. I moved forward to my first step.
The steps I took-
The first thing I did was to gather resources. It was a huge task not because it was difficult but because there were too many resources. I did not know what to choose. These are the resources that I gathered for learning Hindi.
List of apps and websites that provide Hindi training lessons.
Hindi books- I read reviews of apps, downloaded them, went through the lesson plans, and selected the apps I felt suited my needs. I bought a few basic Hindi books. Books are love. Learning through a book gives a different kind of pleasure. You can mark the important points and it's also easy for your eyes.
At the first look of these lessons, I was terrifying. It looked so unusual. But then I started step-wise.
Hindi letters: I started with learning Hindi letters. I used apps and watched videos to know the pronunciation of the letters.  It wasn't a one-day task. I took time and learned it well.  I also practiced writing while learning to read those letters.
Vocabulary: I made a list of common words in Hindi and wrote its English translation. I did this because when I tried to create any sentence I realized I cannot do that if I do not know the words.
Record my audio: this was the way I practiced speaking Hindi. By recording it I made sure I prepared well, before recording and that it sounded well to me after I heard it.
Speaking in front of the mirror:  I felt awkward at first. I was tensed if somebody would see me speaking alone. Speaking in front of the mirror gave me confidence. It was the best way to practice.
Conclusion-
The struggle was real. At one point it was very soothing while tiring at the other. That is when I made a wise decision-the decision to join Multibhashi. Multibhashi is a platform for all languages. The experts here are full of knowledge and commitment towards our goal. They make sure that we get what we expect. The lesson plans are planned according to our needs and current level. I feel a burden lifted up from my shoulders after I joined here. Do check their official page for the details of the Hindi training course. You can also download the Multibhashi app from the play store and avail yourself of the free lesson plans.