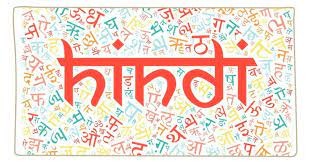 Nothing is interesting if you are not interested.
Hindi is an Indian language spoken in the northern part of the country belonging to the Indo-Aryan family. It is one of the main languages in India, spoken by over 500 million people worldwide. Many Indians with their native language as Gujarati, Punjabi, Kannada, Tamil, Bengali, or Marathi also speak Hindi as a second language.
There are many ways to learn Hindi if there are no tutors in your area
Improve your Hindi pronunciation
You can listen to native speakers for words and phrases that you are learning how they are pronounced. Online Hindi dictionaries have a feature that will help you to hear the words spoken, or you can watch films or listen to a podcast or watch Hindi movies.
Pronounce the word yourself and record yourself through your phone, laptop, etc. Listen to your recording and hear out where you have trouble in making pronunciation. Repeat the process and see if you have made any improvements.
Pronunciation is not just about sounds, but also rhythm. Listen to the people who are speaking Hindi and hear each word in a sentence.
Improve Your Conversation by Speaking with native Hindi speakers
To learn Hindi, practicing conversation is the best way, also improve your language skills by talking with someone who is a native speaker and you can correct yourself when you make mistakes
To start this find a language partner for doing a language exchange so that he or she will teach you Hindi in exchange for practicing their English. This will help you learn new words and expressions, verb tenses, and how to recognize masculine and feminine nouns.
You can also learn Hindi online by online through Skype with a language partner 
By having immersion in the language you will grasp the language soon. You can find major native speakers in India. By staying in India, you can interact with native Hindi speakers on a daily basis and in everyday situations. 
You have to recall the vocabulary you learned in your language. If you stay more than just a few weeks in India, you can become fluent in the language.
you can immerse yourself through language courses and try to speak out and talking, or at least listen. Expose yourself to Indian culture and see a play in the Hindi language
You can still practice yourself by watching the Bollywood movies and this will improve your  Hindi listening skills with the best Hindi Films. But be careful in choosing the movie. The best Hindi films are A Hindi romance with Guide (1965), the Hindi action film Sholay (1975), with the Hindi drama Dangal (2016)
Conclusion-
Enroll in your classes with Multibhashi to learn Hindi in no time by tapping this link https://classes.multibhashi.com/courses?tags=regional you will get an idea about the language. You will also receive a course completion certificate from Multibhashi. Best of luck !!!!