Introduction
Hindi is an Indian language, mostly spoken in North India. Around 322 million speakers make it the fourth most spoken language in the world. Along with English, Hindi is one of the two official languages of the government of India. Hindi is the official language of various Indian states also. Specialists differentiate Hindi as a Sanskritized form of the regional language spoken in the parts of North India. As it is the Sanskritized form, the grammatical basics of the language are tougher for the people who are non-natives to India. It is tough because the Sanskrit language is tough, its grammar is tough, and above all, it is a vast language that has many grammatical rules and regulations, tones, and structures. Here is a list of some reasons that make Hindi a tough language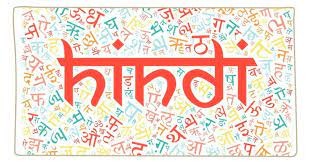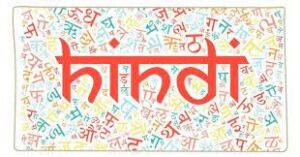 Few Reasons:
The size of the language: 
Hindi is a vast language. It has 52 different letters that represent different sounds. 
They are further divided into vowels and consonants. The vowels and consonants combine to form words. 
For example, क् (pronounced as the phonic sound of the English letter k) + अ ( pronounced as the phonic sound of u) makes a letter क . Then the letter combined with the other vowel  आ (aa) makes का (kaa) and so on. 
The number of the alphabet offers many options to make words and therefore there is a load of words in the language. Secondly, due to the availability of many letters, there are different words for different things in Hindi. That means in Hindi there are less homonyms. 
Most of the words have a number of synonyms and antonyms. 
The words are further divided according to their usage in the sentence. For example, Sangya (noun), Sarvanam(pronoun), kriya (verb) etc. 
Hindi is an absorbing language. It means that the language can accept the words of foreign origin. It has words adapted from Sanskrit that are called tatsam, modified words of Sanskrit that are called tadbhav, and slang words that are called deshaj and also foreign language words. 
All these things together make Hindi a vast language.
Sentence Structure of Hindi:
The meaningful combination of words form sentences.  
The most difficult thing a foreigner finds is the difference in the sentence structure. The basic sentence structure of Hindi is 
Subject + Object + Verb and that of English is Subject + Object + Verb. 
The position of verbs in both the structures is different and it makes the translation difficult for the people who speak English. 
Pronunciation of some sounds:
Foreigners find it difficult to pronounce the sound of the Hindi letter र, which is similar to the sound of 'R' in English. Similarly, the sound of the vowel अ: is also difficult for them. 
This fact makes it difficult for foreigners. 
But, there is a solution for all the problems and that is to take the guidance from someone. You can search for the guidance online as well as offline. If you choose for the online guidance then I will advise you to download the Multibhashi language learning app. The app offers you learning and you can also opt for expert advice in a pocket-friendly budget. So if you are also searching for a guide to learn Hindi then download the Multibhashi app. All the best!