Yoga Online: Feasible or not
The COVID-19 pandemic has precisely turned our lives upside down and how fast we have converted to the changes! We've learned to do everything in a new way, work from home, workout from home, clean, cook, share, and care, and even learned new skills. The lockdown helped us to make plans for every day and realize the importance of living a sensible lifestyle. 
The practice of yoga has yet again proved itself as one of the finest and effective tools that leads to a healthy-fit lifestyle. Yoga is a pure form of workout for the body, mind, and soul. All fitness centers, gyms, and yoga centers are closed, The trainers and teachers shifted their classes to online. Though there are differences between in-person training and hands-on experience.
Online editions of yoga training are a lifesaver for many instructors. For beginners, the vast availability of online resources is confusing and at times intimidating, mainly for beginners.  
Keep calm, troubleshoot tech, and instruct on: This is what yoga teachers prefer on their daily sessions. They create the same creative sessions with their Wi-Fi and webcams. This can also be termed as a shift in business and teaching of yoga.
Yoga is a form of discipline which unites one's body and mind with different technical exercises, specific movements, and postures. Learning yoga either virtual or not is the best way to relax your mind and avoid stress and anxiety that can take a lot of energy from you.
The advantages of learning yoga online
Online yoga classes, whether it is live or pre-recorded, are a new way to communicate with famous yogis or trainers, which helps you to start practicing with discipline. 
Online yoga classes can take place whenever you want them to, and this is the most fruitful advantage. This helps you to avoid going to a specific place for practice and save the time and money that you lost in the way of traveling. You decide the environment you need for the session, and the only thing you need is good internet connectivity. If you have a busy schedule, you can arrange timings for your everyday session. Some trainers provide free sessions, while some are highly paid according to their popularity, whereas some instructors provide free trials as taster sessions. These trials are a great help, by which you can find out, whether it is good or bad for you. 
When you live in a mediocre town and you don't have the option of a good teacher, the online session is a great advantage. Anyone from anywhere in this world, having a good internet connection can participate in it. This is increasing every day. Online yoga is helping in this drastic increase. Today there are many platforms offering yoga sessions, some of them even provide certification. Basic technical knowledge is needed to take part in it. Online sessions can help you learn new styles and postures. Virtual sessions are interesting to many people who aren't interested in going out and performing in a group.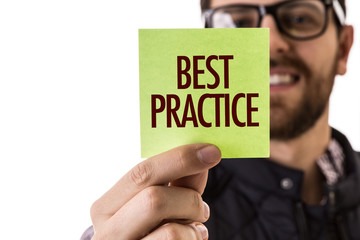 The disadvantages of learning yoga online
It may be tempting, to some of them who prefer self-directed training. Sometimes better communication is not possible between the trainer and the individual. Lack of communication with other people, who are like you and the trainer sometimes can't spot the mistakes in your workout. As everything turned out to be virtual these days, technological halts can make issues to your workout sessions. This mostly affects the participants who relive on live-streaming options. There are still costly sites or platforms that offer you a huge variety of extraordinary levels of courses. Sometimes you can pay for it, while sometimes you can't. There is a possibility for the occurrence of commitment issues also between the instructors and individuals. Lack of socializing is one of the most faced problems as a human being is a social being. 
There are advantages and disadvantages included in virtual yoga classes. There are certain issues regarding both modes of training. It is purely dealt with by the person who chooses, how he wants to take part in a workout session. For beginners, personal assistance is a needed thing, and ensuring the perfection of the workout is necessary. Some people who are agile in doing the session might not need the assistance. But it is different for a great number of people. Finally, all these conditions and options have considerations only with people who practice them.