ELearning, or electronic learning, is the delivery of learning and training through digital resources. E-learning has been in the limelight lately with more and more people opting for online courses and due to the covid-19 pandemic making it a necessity to study online. After learning online, people noticed a lot of advantages to e-learning but there were some disadvantages too.
Here we will discuss the pros and cons of e-learning in a bit more detail.
Studying schedule:
Pro: 
The most advantageous factor that online courses have maybe their flexible schedule. You can pause & restart the whole course however you like. You can watch it day or night according to your wishes. Basically, you can customize it according to your needs.
Con:
It may be difficult to through it as there is no pressure, you don't have a teacher standing at your head telling you to study.  There are so many distractions that will distract you if you don't have a good amount of self-discipline. The problem with a flexible schedule is that it can make you too free, always feeling that you can finish it later and you become lazy eventually not finishing the entire course.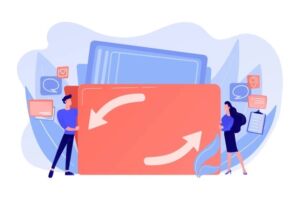 Money:
Pro: 
Many online courses are also much cheaper compared to degrees from universities. This is due to the fact that far fewer resources have to be used for online courses and the administration of those courses is usually also much more efficient.
Con:
Not all people can afford laptops or even have an internet connection. For these people, it becomes really difficult to access online courses and in the end can only study from books.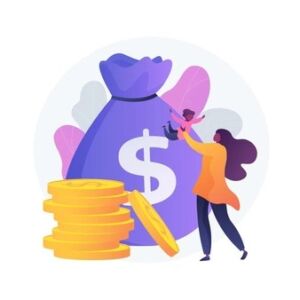 Availability:
Pro: 
Online learning was available even in the pandemic where the traditional education system failed. Moreover, you can avail courses from all over the world without any issue. Many courses for the same subjects are available so you can pick out the best suited for yourself and study. Additionally, after buying an online course they are generally available for a long period of time.
Con:
Unfortunately, some subjects are also not available online, they can only be taught in person. For example, medical skills can only be practiced in person with your mentor watching over you. Moreover, with so many only online courses available, it is hard to figure out if some of the courses are scams.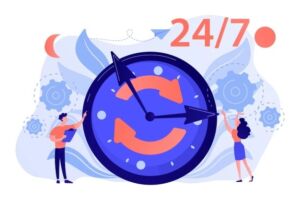 Interaction with peers:
Pro: 
The student can learn at its own individual pace. For example, some students learn fast while some learn at a slower rate but since online courses can be altered to our needs, we don't really have to worry about that. There's also no negatives such as bullying or peer pressure.
Con:
Of course, in an online course, you have less exposure to your fellow batchmates maybe at times none at all. So socially, your network won't increase and you will also not be able to hear about other's point of view which can really add to your own perceptions. You will have fewer chances to make friends.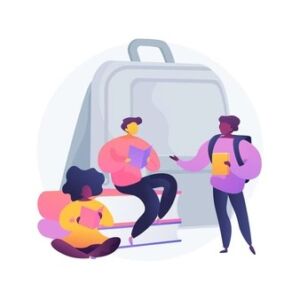 Technology:
Pro: 
Given how much the average person uses technology on a daily basis and based on our familiarity with software applications, e-learning's ease of use can be a big benefit. By choosing a user-friendly platform, it becomes really easy to navigate across the online course.
Con:
Although most of us are comfortable navigating the Internet and the computer world, not everyone is as tech-savvy. These people may find the concept and/or execution of e-learning difficult to grasp. Even if the e-learning software is user-friendly, the idea of using it may be daunting to some, especially employees who don't have to use computers regularly on their jobs.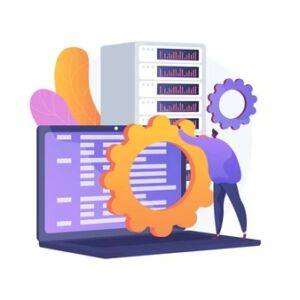 The needs of people:
Pro: 
It is especially beneficial for employees or part-time students who generally don't have enough time to study in the morning. They can study at night or even on weekends Which is a huge benefit as compared to schools and universities which are generally closed on weekends.
Con:
It is not really suitable for small children who don't have enough will power to sit through the entire course and may feel very restless the entire time. Even some people prefer traditional teaching styles as they prefer face-to-face learning which is absent in online courses.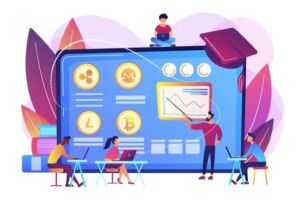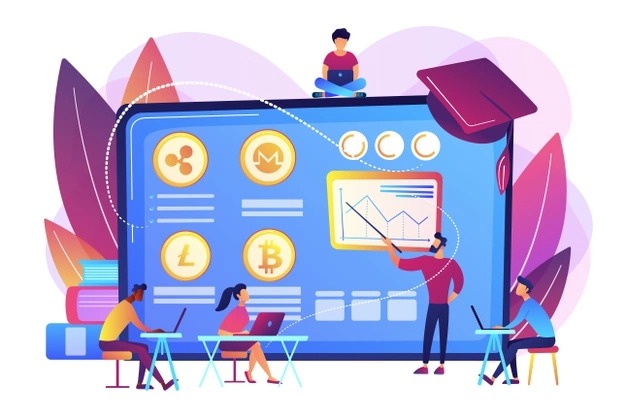 Conclusion
E-learning has its pros and cons but there is no doubt that it is helpful to a lot of people because of its availability accessibility. In the end, what matters is learning, no matter where is it from. If someone prefers traditional education while others prefer e-learning, then they should go for it. Maybe the best form of learning is something that combines elements of both and gives you the best learning experience. So, what about you? Do you prefer traditional education or online learning?