Evolution of Languages
The evolution of language is the gradual change in human language over time. It involves the origin and divergence of languages and language families and can be considered analogous to biological evolution, although it does not necessarily occur through the same mechanisms.
Ever wondered how languages evolve in this article we will discuss the evolution of languages.
The Evolution
India being a culturally diverse country is home to hundreds of languages and a thousand dialects. However, not all of these languages existed in ancient times. Languages earlier existed in pictorial engravings. The oldest is said to be Sanskrit in the northern parts and looks like the other languages have evolved from it. Not only from Sanskrit but from various other foreign languages. So let's begin with tracing the evolution of these languages. 
A majority of Indian languages belong to the Dravidian and Indo-European family of languages. However, there are other families like the Tibeto- Burman family, Munda family, etc who have had their influence on some of the Indian languages or play a remarkable role in the formation of the languages. There are hundreds of languages and dialects in India and only 22 languages are mentioned in our constitution. These 22 languages are Sanskrit, Tamil, Kannada, Hindi, Marathi, Assamese, Oriya, Bengali, Dogri, Maithili, Urdu, Sindhi, Punjabi, Gujarati, Kashmiri, Konkani, Nepali, Malayalam, Telugu, Manipuri, Bodo, and Santali. These languages are further modified and spoken differing from place to place and people to people. 
Languages evolve over time and a lot of other factors result in the changes and modifications in the languages. India being a diverse country has a rich history of languages and culture. Sanskrit is said to be the oldest language in the world, primarily spoken in ancient India only as a medium of oral communication with God but later advanced in written forms such as the Vedas, Upanishads, and Scriptures. 
Later in the 10th century, the modern Indo-Aryan dialects started to develop. These included languages like Hindi, Urdu, Bengali, Bihari, Gujarati, etc. A lot of these languages came into existence because of the varied rulers and their reigns. Sanskrit being the language for just the Brahmin community, members of other communities started to develop their own dialects to read and write which also included borrowed words from other languages. 
Also with time, the state of India was invaded by various emperors like the Portuguese, Mughals, Arabic, etc who brought their cultures and languages with them. And with years the languages were modified for better communication that way newer forms of languages developed and flourished. The Standard Hindi and Urdu originated during the Mughal rule. And the Persians had a strong influence which led to the rise of Urdu which is a mixture of Hindi and Persian. Hindi was spoken in two different ways, the eastern and western Hindi which later on were classified as various languages like the Awadhi, Khariboli, Maithili, Bundeli, Braj Bhasha, Marwari, and Bhojpuri. Like Hindi, Bengali also descended from Sanskrit. Punjabi, spoken in the state of Punjab is a neighbor to Pakistan, this influence also resulted in the creation of another language known as Sindhi, a blend of Hindi, Persian, Turkish, Portuguese, English, and Arabic. Whereas Punjabi is close to Hindi. Even English, despite being a global language, has its own form called Indian English. This English has an influence on various Indian languages and their accent. The grammar also appears to be altered and varies almost from person to person at a level. 
Even today, these languages are constantly evolving from their original form. New words are constantly added and borrowed from other languages in order to make effective and effortless communication.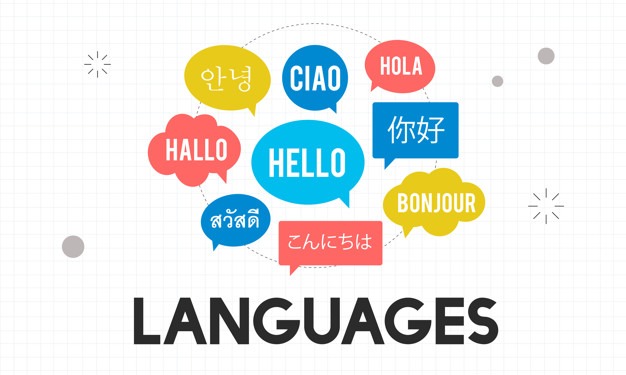 Evolution is a necessary process in order to survive in this constantly changing world. It is as an adaptation. But it should not reach a level where the original essence of the language itself is put at sake. And it is also important to learn languages in their pure forms to preserve them. And not let a single culture or language dominate the other forms