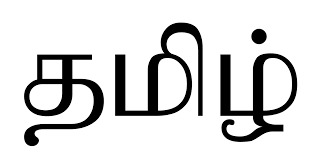 Introduction:
Tamil is a Dravidian language natively spoken by the Tamil people of South Asia. Tamil is the official language of the Indian state of Tamil Nadu, and an official language of the two sovereign nations, Singapore and Sri Lanka. In India, it is also the official language of the Union Territory of Puducherry.
Tamil is spoken by significant minorities in the four other South Indian states of Kerala, Karnataka, Andhra Pradesh, and Telangana, and the Union Territory of the Andaman and Nicobar Islands. It is also spoken by the Tamil diaspora found in many countries, including Malaysia, South Africa, United Kingdom, United States, Canada, Australia, and Mauritius. Tamil is also natively spoken by Sri Lankan Moors. The Tamil script is an abugida script that is used by Tamils and Tamil speakers in India, Sri Lanka, Malaysia, Singapore, Indonesia, and elsewhere to write the Tamil language. Certain minority languages such as Saurashtra, Badaga, Irula, and Paniya are also written in the Tamil script.
The Tamil script, like the other Brahmic scripts, is thought to have evolved from the original Brahmi script. The written and spoken forms of Tamil are very different from each other. Although this is a common trait of major Indian languages, it makes it difficult for beginners to learn Tamil. The written form when spoken might sound very old-fashioned and pretentious.
Ways to learn Tamil while sitting at home are-
Understanding culture is a gateway to learn the language.
It is very important to have thorough knowledge about the place and its history. Remember that knowing the culture is very essential when studying languages because understanding cultural background–art, literature, lifestyle will help you reach language proficiency and really live the language while you learn.
Build up your confidence. 
The first thing that you need in learning any language is to regard it as just another language that you are trying to learn no matter how complex the language is. This will build your confidence and enable you to learn it easily and effectively. Without confidence, you will find yourself quitting and waste all the efforts.
Change your song preferences.
Listen to Tamil songs and sing along as it will boost you to learn the language quickly and it will also help you to improve with your fluency. 
Watch Tamil dubbed movies. 
Watching Hindi movies or English movies dubbed in Tamil will help you to know the story and also you can try to understand the dialogues and their meaning with the help of the subtitles. It is totally agreeable that dubbed movies aren't that good but for your better understanding of the Tamil language and to improve your Tamil speaking, it is easier this way. You better find a list of good movies. People have different tastes so choose your favorite ones to help you tolerate them. 
Learning with great interest. 
A song, a movie, character of a movie, or a particular place that intrigues the learner to the point where he/she want to know more about where it comes from, what is behind its creation, or either you fell in love with someone from that country and want to show him/her how serious you are about your relationship. That's a strong motivation and will definitely help achieve results faster. Learning a subject with a great amount of interest and attentiveness is one big factor that learners need to focus on to help while we learn the Italian language.
Practice, effort, and time. 
It is compulsory for the learners to invest a lot of time to master the language. Learners need to practice every day, maximum 3-4 hours a day to speak the Tamil language fluently. One should start with memorizing and understanding basic sentences in Hindi – such as Eṉ peyar Lilima. Nāṉ maṇippūriliruntu vantavaṉ. Learn the phrases that are in practical and daily use first. Do not jump straight to grammar to speak a language. Necessary grammar is enough at the beginner's stage. Learning the language with guidance from the right people will be more effective. Here's a link https://classes.multibhashi.com/courses/live-sanskrit-classes-online. Multibhashi, the online language learning platform has the Tamil language for you. You can sit comfortably at home and learn the language.
Conclusion:
Learning the language with full dedication of time and attention is what students can do to help and learn the Tamil language. With the growing technologies in our generation, there is no need to get out and learn when there is an option available for you to sit at home and learn with the rising numbers of online language courses.