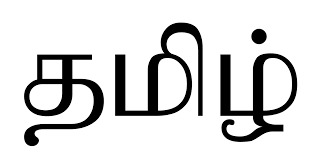 Introduction:
Tamil is a language spoken mostly in the southern part of India in the state of Tamil Nadu. It is also spoken in many other places like Pakistan and Nepal. It is also spoken in Sri Lanka, Singapore, and Malaysia. It has a very long history and is a rich language. Learning Tamil is very interesting.
I am going to give you tips on learning Tamil:
1. Start learning:
Alphabets:  the Tamil language has 12 vowels, 18 consonants and a character called aytam. The

Tamil language is phonetic.

It is written from left to right just like English.

Vowel: there are 12 vowels in Tamil. Their pronunciation offers alter depending on how they are used
2. Listen: when you are studying alphabets, vowels, and consonants you should know how to pronounce them correctly. Otherwise the whole idea of learning Tamil fails.
3. Seek help: if you are someone who is an expert in speaking Tamil then it will be very good for us. You will have a daily practice. You can learn certain sentences, words in Tamil then the other person can cross-check to see it.
4. Find resources: You have an idea of searching for resources online. Utilize the internet, mobile/laptop to do something useful.
5. Buy a book: Buy some books for learning Tamil. You can also buy short stories or motivational books in Tamil/ you can also download the e-book available to learn Tamil well.
6. Focus the most on vocabulary: You have to make a list for vocabulary. Make a list of all the words you commonly use every day. Then write the Tamil word for that particular word and so on. This will help you speak Tamil.
7. Grammar: you can never really speak a sentence without using the correct form of grammar. Nouns, Pronouns, Adjectives, Adverbs, Verbs, and Tenses. The grammar rules remain the same. What changes is the vocabulary? You need to know the word in Tamil.
8. Try to make sentences: even if you do not create proper sentences you still have to try. If you are stuck you can refer to your vocabulary and grammar notes.
Record Audio: yes, record your own voice and listen to your audios. You will get an idea about how it sounds. You can improve yourself further by getting the correct pronunciation.

Speak in front of the mirror: all these are great tips to learn any language. It will build up your confidence. You cannot always have someone to talk to you. So the best thing you do is speak to yourself.

Think in Tamil: yes we have a tendency to think in our minds. We make plans and discuss things with ourselves. All this is done in our mother tongue. But now you have to do this in Tamil think Tamil, think in Tamil.
9. Expert: The best way to learn any language is to learn from an expert. It actually saves you from a lot of trouble and makes your work easy.
Conclusion:
You can find experts for learning the Tamil language here on the Multibhashi platform. You can contact them and ask for further details. They provide live video sessions. They also have a very user-friendly app that can be downloaded from the play store.