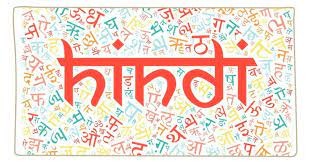 Hindi is a native language to a billion people. There are many reasons why somebody can opt to learn Hindi. It is not difficult to learn basic Hindi speaking. If you want to go into details and learn the language totally then of course it is not that easy too. But easy or difficult if you want to do it you can do it.
When you do not know a certain thing it is always advisable to ask someone who knows it and seek help. Of course, there are resources available online. Sometimes it's difficult when there are too many things to look into. The same is the case here. There are so many things that you can find on the internet that may get confused about what is right or what is not. In such cases classes come to your rescue. If you belong to Bangalore then this is for you. I will list down some institutes that offer Hindi training classes.
       

Indian Institute of foreign languages

       

Bharatiya Hindi classes.

       

Accent training in Bangalore.

       

LangEcole, Bangalore.

       

NILE institute of languages and education.

       

Multibhashi.
Do you think learning Hindi is worthwhile?
Due to the covid-9 pandemic mostly these classes' offices remain closed and have started providing training online. Well, there is no issue with that. In fact, online training saves much of your time. You do have the hassle to visit the classes. Also, you get the opportunity to decide your time of convenience they are the service sectors and work according to your schedule
These are the few classes that provide Hindi training. There are many more but the best among these is Multibhashi- the one-stop solution to all your language problems.
Multibhashi apps have been designed to facilitate online language training worldwide. This app allows users to learn as many languages as it wants. Since Hindi is important to people belonging to India or who wish to work in India this course is provided by Multibhashi with the experts of the Hindi language.
They have daily interactive lessons. Even if you are a beginner or at an intermediate level it is for you. The lesson plans here are according to your goals. They are customized according to your needs.  They claim that even if you devote 30 minutes to go through the lesson [plan they provide you will surely learn a lot.
They provide live training in the Hindi language. The training is video training. The lesson plans are provided to you. Each session is of 30 minutes. It is a one-to-one session with Hindi experts. You can learn to ask your doubts and solve all your language queries.
They also provide one-to-many sessions. In these, there will be one expert and many students. There will be no compromise on the quality they provide. The only difference is of cost. You can also ask your queries at the end of the session.
All the cost details and other queries can be solved when you contact them here.
Conclusion:
There are many ways to learn Hindi both online and offline but it is always up to you on how quickly you learn a new language. Just stay consistent and work hard to easily learn the Hindi language.