Arabic is a Semitic language within the Afro-Asiatic family originating in the Arabian Peninsula. It is classified into three major forms: Classical Arabic, Modern Standard Arabic, and Dialectal (Colloquial) Arabic. Classical Arabic (CA) is also known as Quranic Arabic and is more common in literature and writing.
Modern Standard Arabic is an official language of 26 states and 1 disputed territory. It is the third most sought-after language after English and French. Arabic, in its standard form, is the liturgical language of the religion of Islam, since the Quran and Hadith were written in Arabic.
Arabic has an immense influence on many languages around the globe such as Persian, Turkish, Hindustani (Hindi and Urdu), Kashmiri, Kurdish, Bosnian, Kazakh, Bengali, Malay (Indonesian and Malaysian), Maldivian, Pashto, Punjabi, Albanian, Armenian, Azerbaijani, Sicilian, Spanish, Greek, Bulgarian, Tagalog, Sindhi, Odia, and Hausa and some languages in parts of Africa. Arabic, on the other hand, also has words borrowed from other languages such as Hebrew, Greek, Aramaic, and Persian in medieval times, and from languages such as English and French in modern times.
Let us see what effective ways one can apply to learn one of the most enthralling and fascinating languages for language enthusiasts, philologists, archaeologists, etc. around the world – Arabic!
Effective and Popular techniques
Learn the Arabic alphabet
The Arabic alphabet is also called Arabic abjad. It is the Arabic script, codified for writing Arabic. Arabic script is written from right to left in a cursive style and includes 28 letters. Most Arabic letters have contextual letterforms.
One must start learning the alphabet with the help of a dictionary containing Arabic phonetics which can help one learn the sound of each character or syllable. (Another known language – Arabic) type of dictionary can prove to be of immense help.
Watch videos with translations of basic or simple Arabic words
Many language experts use the medium of youtube videos to showcase their teaching skills. They write a word in English or another language and translate it into Arabic. They slowly demonstrate how to write a word stroke-by-stroke, and also speak it to be understood clearly by the viewers and the audience. They repeat it a few times so that a learner gets the pronunciations of the words clearly.  
Learn easy but important expressions in Arabic
Expressions such as hello, good morning, good day, good night, take care, see you soon, wish you a happy and safe journey, etc. spoken in Arabic are very important to have effective or impressive communication with a native Arabic speaker.
Learn core Arabic words or Arabic vocabulary
Words such as water, air, oxygen, journey, mode of transport, airport, flight, railways, roadways, ticket, passport, hotel, terms for various animals or livestock, terms used for various professions such as for the doctor, mechanic, driver, front office executive, etc., are very important to be learned if one is thinking about moving or traveling to a nation in the Arabic peninsula.  
Use online Arabic learning aid apps
Today, there are many online language learning apps that have lessons for learners of a language, starting right from the basics up to the advanced levels. One, simply, has to create an account on such an app, log in to the account, and start learning. There are daily quizzes, too, to learn while having fun, and to assess one's own progress in a language.  
Get Arabic learning books
There are many books that help one to learn Arabic right from the basics. These books fall under various categories such as Arabic for beginners, basic level Arabic, advanced Arabic learning, basic to advanced Arabic learning lessons, etc. These books are easily available on online bookselling platforms, and online libraries, as well.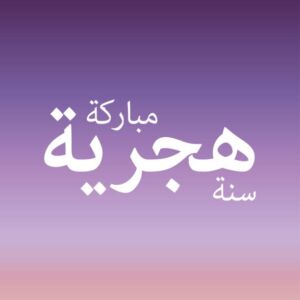 All the above ways are effective, no doubt, but to some extent. Self-learning has some benefits; it, however, has some limitations as well. One can learn Arabic by the way of self-learning using any or all of the above methods, one cannot, but, guarantee to learn Arabic fluently or perfectly by self-learning alone.
In order to augment one's Arabic language learning, one should enroll in an excellent online Arabic learning course. Such a course is facilitated by tech platforms which are generally an evolution of conventional language learning institutes or language training centers. Arabic is taught online through the medium of audio-visual learning sessions. A student can listen to the pronunciations of words clearly, and also can observe the movement of the mouth by the instructor while he or she speaks a word. This helps a student in developing listening and speaking skills more quickly and perfectly as compared to self-learning. Similarly, when a teacher demonstrates how to write a letter stroke-by-stroke, a learner can grasp the knowledge more effectively and can remember it vividly for longer than one can by the way of self-learning. Online Arabic learning classes also prepare students for The Arabic Language Proficiency Test (LPT), which is a standardized Arabic proficiency test designed by the Arabic Academy and endorsed by the Islamic Chamber of Commerce and Industry (ICCI). Thus, the overall development of a student on all the parameters of Arabic learning, namely, listening, Arabic speaking, reading, comprehension, and Arabic writing is ensured, and that too in a stipulated time period, and in a highly effective manner.