Introduction
Language learning is a life-long process. No one knows all the words of his/her native language too! Still, there are some defined levels of language learning. These levels are classified according to the level of fluency a person can get. 
The time taken to learn any language differs from person to person. But, it's a common consideration that any new language can be learned in 3 months if the learner practices it well. And if the learner learns through the process of immersion, the time gets reduced.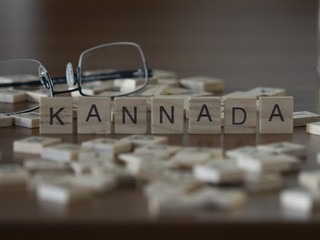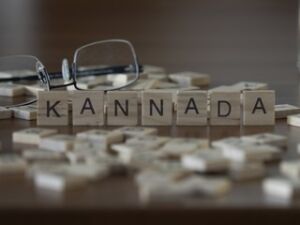 What is language immersion?
Language immersion is the process when a person gets fully indulged into a language environment. That means when a person lives in a particular area where only a particular language is spoken and learns that language through personal experiences. 
In this process, the learner tries to understand and speak the new language on his own through his personal experiences. This process increases his understanding at a fast pace, gives him speaking, reading, and listening experiences continuously. So if you are determined enough to learn Kannada, then pack your bags and move to Karnataka, an Indian state where Kannada is the native and official language. 
The best place to settle in Karnataka is in Bangalore, the IT hub of India. It is not only an IT hub but also is a fine tourist place too. It is blessed with natural beauty and also has its historical importance. Settling there for a month or two will be a great experience and believe me you will surely be fluent in the Kannada language.
And if you think that you are not able to settle there due to one or the other reason, then you have many options to learn Kannada. 
But in this option, you will need to dedicate little  more time than the previous option because you can't get immersion anywhere else. In this case, you must search for an option where you can get immersion like experience for a particular period of time in a day.
Now the question is where to search? 
The answer to the question is – search on the internet for the best language learning institutions. And in my opinion, the best institution where you get a great immersion experience is Multibhashi. 
Multibhashi is an online ed-tech institution that offers courses in various Indian and foreign languages. It offers a great language immersion experience with its language learning tools like basic learning notes, audio-video clips, sessions with experts, and conversation sessions with native speakers. The institution provides all these learning tools in a pocket-friendly budget. 
There are courses for different levels of language learning. You can also arrange for the suitable time slots according to your availability. This flexibility allows you to learn in your free time also. 
The well-structured lesson plan helps you learn in a step wise manner. The step wise learning makes you able to learn easily and potentially. 
The vocabulary enhancement sessions increase your word treasure of the language so that you can be fluent in the language. So! What are you waiting for? Just grab your seat at one of the best online language learning institutions named Multibhashi and learn Kannada as early as possible! All the best!