Introduction
Kannada is a South Indian language that has an importance of its own. In the South Indian state of Karnataka, Bengaluru, the Silicon City of India is situated. The people of Karnataka speak Kannada as their native language. And therefore, those who want to go to or settle in Bengaluru, need to speak Kannada fluently. 
2 years ago, I also got shifted to Bengaluru as my company posted me there. The first thing I observed was the language. Everyone was using Kannada and I was totally unknown to the city, language, and people. I spent a few days there learning the language and tones. Soon I was speaking Kannada fluently. The one thing that helped me to be fluent in Kannada was the language immersion.  Language immersion is the process in which a person gets indulged into a language environment just like I was indulged. Just like me, anyone can settle at a new place for a job or studies or for any other reason and can learn a new language. Here I am going to share my immersion experience with you so that you can get an idea about the thing that helped me to be fluent in Kannada.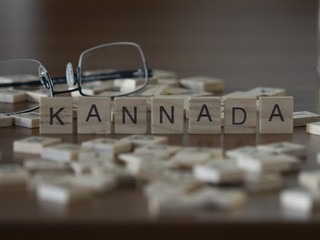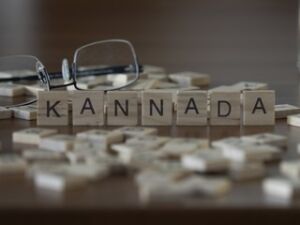 Learning Kannada:
The unknown world
Whenever you go to a new city or country, you step into a whole new world. You experience a new atmosphere. If you are familiar with the language, you can understand everything easily but the problem arises when you don't know the language. In my case I was totally unaware of the language. I didn't know even a word of the Kannada language. So I found it very difficult to settle there. I felt lonely and became home sick in the beginning. 
A decision
After a lonely week, I decided to go out and make friends. I had only Kannadigas ( people who speak Kannada) around me, and it became necessary for me to learn Kannada. So I followed these steps:
I made friends with a reliable and bilingual Kannadiga who knew English. 

I started speaking Kannada words that were useful in daily conversation. 

I started learning the language basics like alphabets, and other grammatical instructions. 

I started reading Kannada first in some basic books and then on the banners, posters, and sign boards. (The practice resulted in an increased speed.) 

I started learning to make sentences with different sounds and tones.

I tried to speak in Kannada only.
In this way I found myself speaking Kannada fluently. 
But, there is a problem. Anyone who wants to learn Kannada can't settle in Karnataka due to many reasons. 
Then what will help him or her to be fluent in Kannada? How will he or she experience language immersion? 
The answer to the question is to get proper guidance and step by step learning. The proper guidance and learning will help you get familiar with not only the vocabulary but also with the pronunciation and tones. You will find guidance and a great language immersion experience at Multibhashi online language learning institution. So if you are also planning to learn Kannada just book your seat in Multibhashi. All the best!