Introduction
Hindi is an Indo-Aryan language spoken mainly in India. It is spoken by peoples of Delhi and neighboring areas of Northern India, written in the Devanagari script, which is one of the two official languages of the Government of India, along with the English language.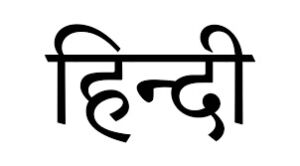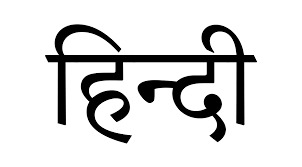 Ways to improve writing skills in Hindi quickly:
1. Devanagari script
The Devanagari script consists of 11 vowels and 33 consonants and it is written from left to right. Devanagari is not phonetic for Hindi which is not similar to Sanskrit and contains more Sanskrit-derived words, especially in the written part.
Hindi is an interesting language that has several rules while writing it. Learn the writing skill from the beginning of your language learning. Now when learning the Hindi language you need to learn writing skills too. Here are the tips to improve your writing skills in Hindi quickly
2. Usage of matra
The pronunciation of each word in Hindi can determine the meaning of the word and the matra that is used for writing the word. Learn the concept of matra through Utilizing the resources such as Hindi worksheets to improve your Hindi writing.
3. Practicing Hindi spellings
From the beginning of your learning keep tracking of the spelling mistakes done by you and immediately note down all the new Hindi words at the time when you hear it.  When you use the Hindi worksheet to mark all the spelling mistakes in the answers written by you, search for the explanations for your mistakes and practice the correct spellings regularly. 
After a few weeks or a month, review the worksheet exercises done by you from the beginning to evaluate their progress. This way improves your writing quality.
4. Colour or draw to answer questions
Worksheets in the learning process allow you to mark answers using colours of your choice. In this way you will definitely have fun learning in filling the worksheets by using colors and shapes to mark the answers, This will also end up your learning process to correct the spelling of each word.
5. Understanding the Hindi grammar
Learning Hindi grammar helps you to understand the placement of words in sentences. Hindi worksheet comes with exercises that explain the opposite words, plurals, synonyms, and Sanyukt Akshar. 
Grammar exercises will help you to understand the singular and plural forms of the words while learning the Hindi words.              
6. Reading exercises
Regular reading of words/sentences with correct spellings will polish you to fluency in writing language skills. Also, at the time when you solve exercises in Hindi worksheets, read the questions and answer the questions.  In this way, you can learn the vocabulary and phrases of Hindi words and you will learn to apply it in your writing based on the context. Improve your Hindi writing skills with these methods