Introduction:
Portuguese is the 6th most spoken language in the world. Portuguese has around 215 million native speakers. It is the most spoken language in South America and the 2nd most spoken language in Latin America. The Portuguese Empire was Europe's first colonial empire. As a result, Portuguese is an official language in 9 countries in Europe, Asia, Africa, and South America. There are also around 1,228,126 Portuguese speakers in the United States. The three largest Portuguese-American communities in the US are located in Providence, Rhode Island; Boston, Massachusetts; and the New York/Northern New Jersey area.
Although the Portuguese language has a fine resemblance to Spanish, it is more closely associated with the Galician spoken by about 3 million people in the northwest corner of Spain. Portuguese-speaking people can easily understand Spanish.
Why am I learning this language? 
What is my end objective? 
How much time can I devote to learning this language on a daily basis? 
The more you ask questions, the more clarity you will get.
Now the biggest question which we often forget to ask is-Online learning or offline learning? 
In this blog, I will try to answer this question
Online study
Advantages of Online Study
Online classes provide flexibility to students as they can attend it from anywhere. No matter whether they are in Delhi or Hyderabad, they have the flexibility to attend it remotely. The main advantage of attending online classes is that the trainees do not have to keep the books in the almirah as most of the EdTech provides E-books to them. I personally prefer customized notes instead of E-books. Multibhashi uses Docsend to give these customized notes. 
In a traditional classroom, the student needs to be present in a formal dress but online classes break this trend. In online classes, students do not have to wear formal clothes. 
Now I am not saying that you can wear anything, you also have to respect the other person and dress up accordingly. 
Alternatively, you can also turn off the camera if you do not wish to show your face.
 

Disadvantages of Online Study
 Every coin has two sides. Same with the case of Online classes. Some people attend online classes without any motivation. This approach kills their passion for learning the language and then afterward they withdraw themselves from the batch. A good internet speed also plays an important role.
Nowadays, the internet has reached everywhere but still, there are many places where people face connectivity issues due to which they have a lot of difficulty in attending classes. Not all the lessons will be taught online as there are few topics that need to be covered practically which is possible only in offline classes.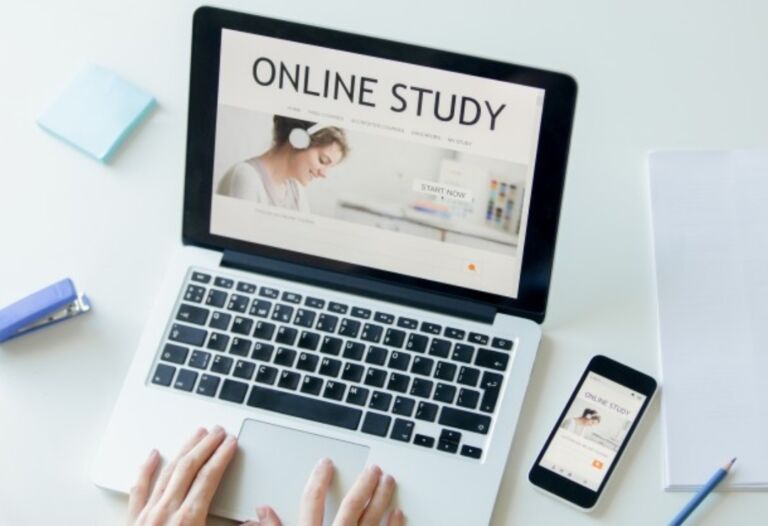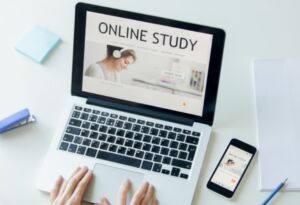 Offline study
Advantages of Offline Study
Offline classes make the students motivated so they can have an objective in learning the language. In offline classes, there are certain topics that can be covered in a practical approach which is not possible in online classes. In offline classes, the teachers also encourage the students to participate in group discussions and projects. This approach is very difficult to achieve in online classes.
Disadvantages of Offline Study
Students find it difficult to travel from one place to another place to attend offline classes and moreover not many students prefer it as there are economic costs involved. People also find the classes not good as they need to follow the proper dress code while attending the sessions.