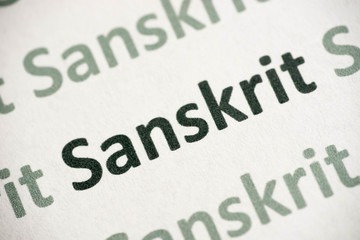 Most Sanskrit students want to be knowledgeable and even learn how to read and translate it. But it is not "easy" to study Sanskrit, particularly if you have no perfect learning resources. You're obliged to do a lot of studying and there are different books or classes that cost both energy/costs. Similar to today's colleges, this conventional form of learning can sound as though you are pressured into learning.
We are all familiar with the fact that an online course is indeed one of the best ways to understand SOMETHING – not just language or focus, but even various methods such as arithmetic solving, cooking, dancing, and even gadget repairing. You can also learn Sanskrit online, thanks to technological advancement!
Online Programs for learning Sanskrit:
Learnsanskrit.org
Learnsanskrit.org is a website that seeks to help students learn "original" Sanskrit as quickly as practicable. The online lessons concentrate on basic Sanskrit grammar components such as word formation, compound scheme, proper ways of using participles, noun tongues, and so on. This program features simple and precise grammar to prevent misunderstanding on the part of the learner.
The learsanskrit.org helps to simplify the learning experience without the "language" itself becoming any simpler. As we all know, certain websites are a little complicated for students to grasp the lessons — which encourages them instead to try another website. But learsanskrit.org has an easy-to-take starting lesson for all. What is more incredible here is that every lesson is free and available!
Learn Sanskrit Online
The website was set up by the Sanskrit scholar Vidyadhar Bhat and the educator who has taught Sanskrit in schools and traditional Gurukul during several periods. Learn Sanskrit Online is now being led by a great collection whose objective is to further improve the website to teach students in the best way. The website is also releasing new lessons that improve the platform.
The website offers free lessons and paid one-on-one tutorials via Skype. The courses are appropriate for beginners and advanced students. Try the free courses on the website to make the most out of them. If you're all done, it is time for your Sanskrit grammar online courses to improve your skills. Studying online in Sanskrit is worth the money!
The Sanskrit Language ­– Guided Sanskrit Tutorials
This website is meant to be learned alongside Walter Harding Maurer's book "The Sanskrit Language." The book can be purchased on Amazon and is also available worldwide. It's perfect for home self-studying with all the tools — this textbook and this website.
This website contains a full review of every book lesson, exercise responses, and more comments and tips. The easiest way of learning next to each other is by first reading the lessons in the book and then reading the lesson on the internet.
ApnaCourse.com – Learning platform for Beginners
ApnaCourse.com is a global e-learning site offering on-demand courses offered by leading teachers. The business was established in 2013 and was effectively expanding in subsequent years. The platform offers training in many areas, including Financial Services, Project and Operations Management, Marketing and Sales, IT Protection and plenty more.
Sanskrit for beginners is one of the languages trained on the platform. It offers a complete Sanskrit study kit. It includes alphabets, vocabulary, grammar, sentence training, interactions, and all the necessary lessons for learners. For anyone, students or practitioners, this course is suggested.
Enjoy Learning Sanskrit
The aim of this website is to facilitate the learning process in Sanskrit. It provides a few resources for learning the fundamentals of the Sanskrit language—all of which are free! For learners, the tools are simple and make learning an enjoyable hobby.
More exercises and materials are added to the web. At the moment, the platform has alphabet learning resources, pronunciation, listening, writing, texting and other essentials for language learning.
Sanskrit Dictionary
This Webpage will only be your "online dictionary" when you study Sanskrit as the name says. Although no courses offered are available on the official website, language learning and vocabulary from other web pages or platforms are still helpful.
One great thing about this online dictionary is that, wherever you go and, you can "even study." You can try out the Sanskrit transcription on this webpage, for instance, while you're inside the bus. This is a great idea to add more Sanskrit vocabulary.
Conclusion:
Sanskrit may either be studied free of charge or not. It does not mean that your education is limited if you learn online for free. Now, it could only be restricted to some limited websites. This means that if you already have free classes on a website, you can transfer to the next website which offers paid Sanskrit classes.