Introduction
Hindi or more precisely Modern Standard Hindi is an Indo-Aryan language spoken chiefly in India. Hindi has been described as a standardized and Sanskritised register of the Hindustani language, which itself is based primarily on the Khariboli dialect of Delhi and neighboring areas of Northern India. Hindi, written in the Devanagari script, is one of the two official languages of the Government of India, along with the English language. It is an official language in 9 States and 3 Union Territories and an additional official language in 3 other States. Hindi is also one of the 22 scheduled languages of the Republic of India.
Hindi is the lingua franca of the Hindi belt and to a lesser extent other parts of India (usually in a simplified or pidginized variety such as Bazaar Hindustani or Haflong Hindi). Outside India, several other languages are recognized officially as "Hindi" but do not refer to the Standard Hindi language described here and instead descend from other dialects, such as Awadhi and Bhojpuri. Such languages include Fiji Hindi, which is official in Fiji, and Caribbean Hindustani, which is spoken in Trinidad and Tobago, Guyana, and Suriname. Apart from the script and formal vocabulary, standard Hindi is mutually intelligible with Standard Urdu, another recognized register of Hindustani as both share a common colloquial base.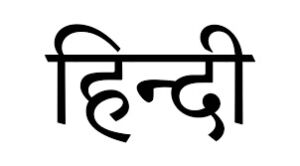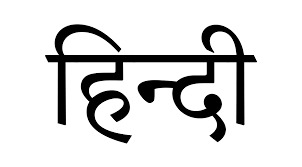 What are the fees of Hindi learning classes in India?
With modern advancements in technology, the Hindi language can also be learned at home, with the help of a computer or just a smartphone. Anybody keen to learn this language can visit an online tutorial site and learn through it. There are various applications that can be downloaded on a smartphone through which one can learn the language.  
 Before we know how much it would actually cost to learn the Hindi language in India, it is important to understand various factors like your level of understanding Hindi, what level of learning you are planning to achieve and the duration, of course, would all play an important role in deciding the fee amount.
 Whether you are learning in a group or individually would also make a lot of difference in the fee amount. Even for group study the number of participants in a group could also be a deciding factor. However, the fee can vary anywhere from ₹1500 to ₹10000 approximately.
There are many famous colleges in the country where you can study the Hindi language. Generally, the colleges in India offer a three-year diploma course. A learner can get the best guidance here and also have certain other benefits. If you have the time, enrolling yourself in a proper institute to learn the language is the best and most recommended form of learning.  
 You can also opt for home tutors to learn Hindi. You can either call a tutor at home at your convenient time or you can visit the tutor's place. The average fee is ₹500-₹2000 per hour for the first option and ₹500-₹1000 per hour for the latter.
 Nowadays there is an online learning platform, known as Multibhashi, that offers a wide range of online language learning as well. For Group class the fee is ₹.2399 for 30 classes. The duration of the class is 30min. And for one-to-one class, the fee is ₹.7799 for 30 classes. Here the trainer will guide and interact with the learners virtually in a webinar group or individual class. You will need a computer or a smartphone as well as good internet service in order to learn it online. You can choose from either of the two according to your preference and convenience.  
 There are also ways to learn Hindi free of cost. You can download a free application on your smartphone and practice anytime what the app offers you to learn and improve. Another way is to watch and learn from the YouTube tutorials that you can watch and learn for free. It can be said that things available for free are very limited.   
If you want to learn as well as have a career in the Hindi language, it is highly recommended to get a degree from a proper institute. If you just want to be able to understand and speak Hindi just because you're visiting, a crash course can be recommended. The best resources for learning Hindi can be found either online or offline. You can get yourself familiarise yourself with their culture, tradition, way of living, etc before jumping directly to the script, as it is bound by a strong ethical tone of speaking. It can be easily available on Youtube or you can watch movies or anime of your favorite genre.  
Thus, find a course that suits your pocket and learning needs and start learning.
All the best!!!