Are there different forms of literature
Literature is the foundation of life. It places prominence on many topics from human tragedies to tales of the ever-admired search for love. Literature reflects human nature and the way by which we learn and relate it to others. Suppose reading through a first-person perspective, we can fully saturate ourselves into a different mindset. 
Literature allows a person to step back in time and learn about different aspects of life, from the writings of people who walked before us. We can muster a lot of shreds of evidence regarding culture, history, religion, and the impact of literature in the various strata of society.
Literature specifically can be any collection of written work. In more detail, literature can be any form of writings mainly considered to be a part of art, like prose fiction, poetry, and drama. The name literature has traditionally been given to works of poetry and prose, which were eminent by the intentions of their creators and the recognized aesthetic superiority of their execution. Literature may be classified in order to a variety of systems, comprised of language, origin, period, genre, and subject which it matters.
In ancient Greece, literature was subdivided into three classic forms of ancient Greece, poetry, drama, and prose. But in the modern era, literature is classified into four main forms and they are poetry, drama, fiction, and non-fiction prose.
A literary genre is a category of literary composition or a stylistic category in the literature that follows a specific amalgamation. An example of a genre in the literature include historical fiction, satire romance, rom-com, etc.
The major forms of literature
Forms –
Poetry,

Literature,

Drama,

Short story,

Novella.
Genres –
Adventure, 

Comedy,

Drama, 

Epic, 

Erotic,

Fantasy, 

Folklore,

History,

Horror, 

Literary fiction,

 Lyric,

 Magical realism,

 Mystery,  

 Mythopoeia, 

 Nonsense

 Rogue, 

 Romance, 

 Satire, 

 Speculative fiction,

 Science fiction

 Thriller

Tragedy, 

 Tragicomedy, 

 Western, etc.
Genres are determined by literary technique, content, tone, and sometimes length. In general, they move from the conceptual, enclosing classes, which are then sub-divided into more concrete distinctions. The difference between genre and categories is flexible and loosely defined so that changes happen over time. 
Fiction refers to a story that comes from a writer's imagination, which is the exact opposite of a fact-based or a true story. A work in fiction can be a novel, a short story, or a novella. Every piece of work falls into a sub-genre, with its own style, use of elements, the tones they used, and the means and methods used for storytelling.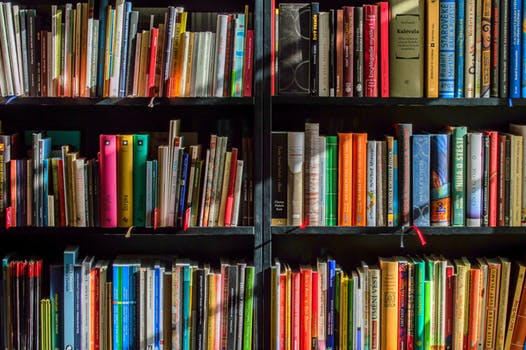 Mystery novels, also called detective fiction, usually follow a storyline in which a detective follows a case from its very beginning to the end. Most of these detective novels drop some hints as we move in between pages, and turn the reader into a detective, trying to solve the case.
Mystery novels most of the time start with an exciting catch, which keeps the readers interested in it and dropping suspenseful pacing in regular intervals, which even more keep the readers attentive, and ends with some plot twists and satisfying conclusion and answer all the readers' questions, while sometimes, some of them make the reader ask a question and expect whats next?
Eg: And Then There Were None by Agatha Christie, The Big Sleep by Raymond Chandler, Gone Girl by Gillian Flynn, etc.
Romantic fiction centers around love stories or relationship between two people. They are optimistic, confident, light-hearted, and also have an emotionally fulfilling ending, whether it is positive or negative.
Many romantic novels do have conflicts in their storyline, but it does not obscure the romantic relationship in it and the essence of the relationship still prevails till the end.
Eg: Pride and Prejudice by Jane Austen, Outlander by Diana Gabaldon, Jane Eyre by Charlotte Bronte, etc.
Magical realism is a style of fiction and that portrays the realistic view of the world truly, and at the same time adding magical elements into it. Magical realism is an undercurrent of fantasy and magic. Magical realism is introduced into a story, a true story while it has elements of fantasy, mythical and magical elements.
Eg: One Hundred Years of Solitude by Gabriel Garcia Marquez, Beloved by Toni Morrison, Life of Pi by Yann Martel, etc.
Literary realism or realist literature is a literary group of works, which depicts reality by portraying dull day-to-day experiences, same as that of the real-life. It shows the similar and common people, specifically the midland lower classes of the society.
Eg: Anna Karenina by Leo Tolstoy, Madame Bovary by Gustave Flaubert, The Adventures of Huckleberry Finn by Mark Twain, etc.
Literary fiction novels are considered works with artistic value and literary merit, from the most commercial genre, 'fiction'. Writers of this specific genre wish that the readers shall identify the beauty of their writing. Literary fiction often includes political criticism, reflections of humanity, and social commentary. Literary fiction novels are typically character-driven work and follow the character's inner story and his views.
Eg: Nineteen Eighty-Four (1984) and Animal Farm by George Orwell, The Alchemist by Paulo Coelho, The Testaments by Margaret Atwood, etc.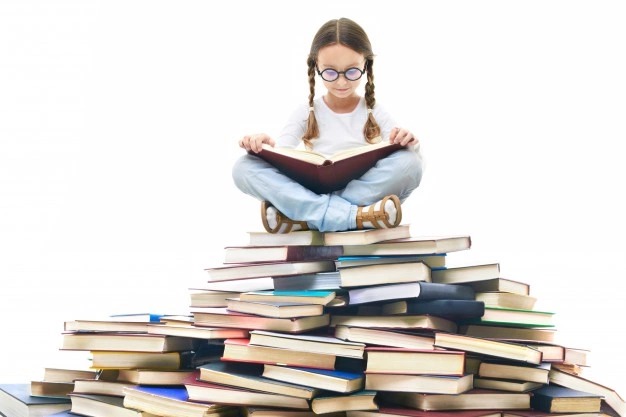 Literature is a great tool to identify the different ideas and themes of life. Themes are building blocks of literature and that can either be fictional, history, fantasy, reality, historical or mythical. Each different genre is portrayed in its own way and with the uniqueness of the idea which cooperates with the author and ultimately a unique piece of literature is formed. It can touch in a way that forever changes and plot twists can occur, to the people who view and accept it.