Learn German Online: Why and How to
If you are someone who is planning to learn German, you might find yourself amidst a lot of confusion as to how and where you should learn it from. There are basically two ways, either you can attend a physical class or institute or you can learn it online through pre-recorded lectures or learn it live. For physical learning, you will have to visit and check multiple institutes that offer a course in German and then choose what suits you the best. However, there are limitations to this as you might only find one or two classes near you and other factors such as fees, timings, etc also need to be suitable for you. This does not happen when you are learning online. You get a variety of best teachers and sites that can teach you, German, right at your homes. There are various reasons why one would choose learning to live online, and you will see them in this blog.
E-Learning German
Because it is online, all you would need to attend the lectures is a smartphone or a laptop and an internet connection. You can literally be in any corner of the world and still be able to learn from experts around the world. 
You get the perk of choosing from a variety of courses, which is one of the limitations in learning a language offline. Here you can go through as many classes as you want and choose the one that you feel is the best for you. 
A lot of these live online classes charge very little than the institutes or colleges would charge you for the same course. Plus you might end up paying extra in case you have to travel to the place. But in online classes, you would just need an internet connection which is available at very cheap rates and almost all of us have it already. 
There is unlimited material available online, that you would need to learn German. Online classes provide you with systematic notes that you can access from anywhere. 
Flexible timings and duration
A lot of these online classes operate multiple batches throughout the day. You can choose any timing that is suitable for you. This way you can work or study something else simultaneously. This will help you in utilizing your time better and planning your schedules. You can also reschedule them in cases of emergency or due to any urgent work.
With live online classes, there comes the perk of easy doubt solving directly from the expert because you are always just a text or call away. Even if you do not have doubt during the session, but come across one while you are studying you can get it clarified easily at the very moment. 
Online classes have a range of durations from 30 days to 100, 200, or more, and it differs from class to class. You can choose the number of days you want to avail of the sessions and then you can always increase the number of days as per your needs. 
Saves time, money, and energy
These classes can be accessed from anywhere and are also pocket-friendly which saves our time and money. Moreover, in a physical class, you might have to travel to the institute which also increases your expenses as well as your efforts, leaving you with hardly any time to pursue anything else.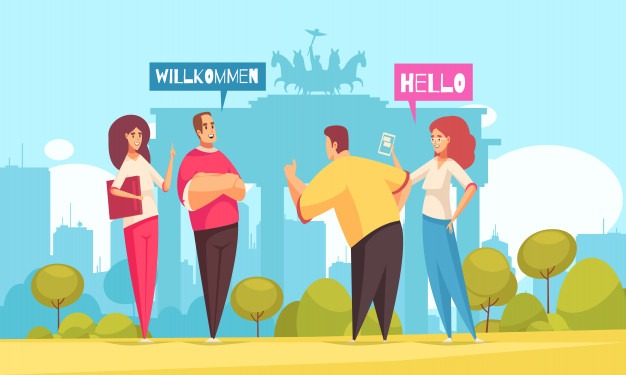 As I have listed so many pros of live classes I thought I might as well list the top ten websites that are the best to learn German. 
Here are the top 10 websites that you can use to learn German from:
Deutsch Akademie

Goethe Institut

Duolingo

Babbel

Duo: Deutsch-Uni online

Germanpod 101

Lingoda

Actilingua Academy
With so many benefits that these online classes come, it surely is worth a try. You can always switch if you are not comfortable. These classes conduct great German language courses and you are free to choose any of them. Happy learning!