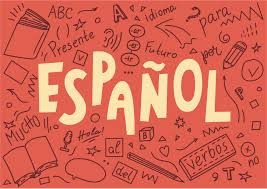 In today's world, speaking one foreign language is not enough. Students who can speak several languages will have higher chances of finding a job, whether at home or abroad. Learning another language enriches the mind and opens up new horizons, both personally and professionally.
Spanish Language
The Spanish language is the most widely spoken romance language, both in terms of the number of speakers and the number of countries where it is the mother tongue. There are more than 400 million Spanish speakers worldwide. Pronunciation and usage of the spoken Spanish language naturally vary among countries, but regional differences are not so significant so as to make the language unintelligible to speakers from different areas. Contrary to popular belief, there is no such thing as single spoken "Spanish." There are different Spanish dialects because of the evolution of the Spanish language in different regions.
Spanish is a global language and is widely spoken by millions of native speakers in Spain and America. It originated in the 13th century to the status of the world's second-most spoken native language till date. Before 18th century, the only democratic language in the world was Spanish.
Read this blog to know more about the importance of the Spanish language.
Importance of Spanish Language
Learning a new language is a product of curiosity and sheer passion. You may get along without having to learn it. However, there are tons of reasons why learning Spanish can change your life or rather make it better. It is time to explore its importance. Have a look.
Introduce your young children to a second language, and give them a chance at greater fluency and access to countless professional opportunities later on. Spanish, a language spoken from Madrid's streets to the foothills of the Andes, is one of the most popular languages for children in the US to learn today. Here are ten ways to prove that teaching your children Spanish will expand their minds and enrich their lives.
Talking to more people. According to census reports, Spanish is the second most-spoken language in the world. With 387 million native speakers, more people on earth speak Spanish than English. The opportunities for Spanish speakers across the globe are endless!
Develop early language skills. Take advantage of the critical time in early development when acquiring language skills comes naturally and easily. A child's capacity to pronounce unfamiliar, foreign sounds and to absorb new grammar rules is highly enhanced prior to age six.
Get an academic advantage. Spanish is the most commonly taught second language in public and private schools, and it's offered as an AP test and SAT II subject test. Enroll your kids early, and they'll ace their classes de Espanol.
Understand English better. Both English and Spanish share roots in Latin. Studying Spanish increases children's understanding of the English language and how different languages evolve, helping with learning English vocabulary.
Get to know your neighbors. Spanish is also the second most-spoken language in the United States, with more than 35 million speakers across the country. Cities like New York, Miami, Los Angeles, and Chicago brim with Spanish speakers and Spanish culture.
Increases opportunities for travel. Spanish is the official language of 21 countries worldwide, and those countries are home to many exquisite and fun travel destinations. If you speak Spanish, you can stray from the tourist path and explore local culture with ease. Travel stress is also minimized when you understand directions and menus, and countless doors open to travelers who speak the native language of the country they're visiting. Prepare your child for adventures!
Broadens cultural horizons: Give your child access to Spanish films, music, and literature. World-renowned singers like Juanes and Gloria Estefan, filmmakers such as Pedro Almodovar, and writers like Gabriel Garcia Marquez are all native Spanish speakers. Knowing Spanish will help your child understand and appreciate other cultures and Hispanic cultural contributions.
Expand future employment options: Knowing Spanish is always a bonus when looking for a job. The earlier children start learning, the easier it will be for them to become fluent.
It's easier than you think: Hundreds of words are the same in both English and Spanish. Animal, hospital, actor, color and doctor mean the same things in English and Spanish; they're just pronounced a little differently. For English-speaking children, there's no easier second language to learn than Spanish.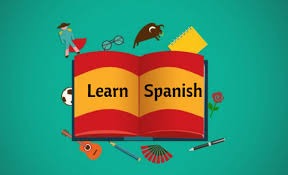 So the above points show that learning Spanish or any other foreign language is very important for kids. Nowadays, so many platforms are available to learn any language. One can learn it from various sources like through websites, from reading books and newspapers, watching movies, listening to songs.
Learning Spanish is personally enriching, gives insight into other cultures, and is an advantage in almost all careers. If you decide to introduce Spanish to your child, remember that learning another language needs to be fun – otherwise, it is hard to stay committed. You need to celebrate their small achievements as they progress and be ready to encourage them when they have an inevitable setback.
If you wish to learn any language right from the basics or even its advanced level, Multibhashi Language Learning Sessions are an excellent solution. Whether you wish to learn in a group or demand complete attention from the instructor, they have both the options to suit your learning needs. With their audio-visual online learning sessions, one can have a real-time interaction with the trainer, ask questions, get the doubts cleared, and practice the lessons taught.
If you are willing to learn a new language or even wish to try this source of knowledge!
Please click on the button below to know more about our online course!