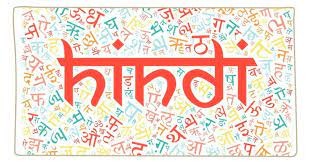 Introduction-
Hindi is India's official language and one of the world's top five languages. Even though it isn't as widely spoken as other languages, it still has a lot of meaning. There are many advantages to studying Hindi, ranging from increased market prospects to a better understanding of a unique community. 
You may have wished to learn the Hindi language for years, much like the majority of people. Finding a worthwhile curriculum that provides accurate guidance is the issue. After all, you don't want to waste time or money by mispronouncing important verbs.
On the Indian subcontinent, there are over a hundred unofficial languages, dialects, and tongues spoken. The majority of Indians speak their state language or dialect, as well as Hindi and, depending on where you are, some English. Indians are known for speaking three or more languages!
Although it's impossible to learn a language that everyone you encounter in India can speak, learning some simple Hindi phrases through a good course will go a long way in terms of Hindi communication.     
Here are some best Online Courses that a learner should choose before learning Hindi Online:

Pimsleur
Pimsleur has risen to the top of our Hindi language list thanks to app improvements (and a lower price). The immersive lessons will help you improve your speaking skills, and the verbal prompts will keep you alert. Each lesson builds on the one before it, allowing you to move to more advanced topics.
One of Pimsleur's advantages is their approach to conversational voice. The phrases you're learning are spoken by both male and female voices, giving you more examples to model your pronunciation after. Since this is mainly an audio course, there isn't much to deal with in terms of written language.
Duolingo
Duolingo is a popular and free app among casual Hindi language learners. The keyword here is casual, as the platform isn't overly detailed. Instead of teaching Hindi in a comprehensive manner with simple descriptions, Duolingo focuses on exercises and proper pronunciation of the Hindi language with depth in writing.
It is one of the ideal platforms to learn the Hindi language by learning the basics of Devanagari and related alphabets. In terms of teaching and reinforcing other concepts, there are still some drawbacks. However, if you are familiar with the language's fundamental rules and want to learn, this is likely a viable alternative to learning Hindi.
Mondly
Mondly is another well-known and successful Hindi language online platform. It is multilingual, and Hindi is one of them, where key phrases and words are the priority. Conversational Hindi helps you to develop your vocabulary. Although Mondly and Duolingo have some similarities, Mondly also involves grammar lessons. Pronunciation is provided by native speakers which will enable you to learn the language with efficiency.
Rosetta Stone
Rosetta Stone uses a unique teaching method to teach learners hundreds of languages, including Hindi. Because of its success, many people believe Rosetta Stone is the best Online platform for learning Hindi to English. The phase starts with basic conversational Hindi, including grammar and vocabulary, and progresses from there. Rosetta Stone also allows learners to practice their language skills and is very effective.
Multibhashi
Multibhashi is one of the best language learning platforms to learn Hindi. Within two weeks, if you spend only 10 minutes a day on our Android or web app, you can notice a significant improvement in your Hindi reading, writing, listening, and speaking skills. Multibhashi enables you to access the depth of any language by providing expert native speakers and instructors who consecutively concentrate on pronunciation and basic grammar.
They provide various books in Hindi which will benefit you in learning the Hindi language. It is one of the best platforms to invest which will definitely award you in the future.
Conclusion-
Finally, there are several choices available to you if you want to learn Hindi quickly. Examine the right platform to see which one fits best for you. So, give them a shot and see which ones you like the best. Finally, keep in mind that in order to advance toward fluency in Hindi, you must be consistent with your lessons. If you keep this up, you'll be sounding like a native speaker in no time.