Exercises to do at your home
You want to get fit and healthy, but you are not willing to join a gym, it has many reasons like the gym is very expensive, for some, the environment in a gym is not comfortable, wastage of time is higher, or else you are a gym member and the busy schedules run you down, etc. All these factors make your workout, done at home. Yes, you can have a good workout without leaving home.
In short, there are a lot of grounds why we cannot always make it to the gym, and when your absence does not have an alternative so that you can still achieve your fitness and health goals, eventually from your home with all your comfort.
If you don't have a lot of equipment, at-home bodyweight workouts are clutch and allow you to keep your fitness routine more specific. You might think of the options you have at home are limited, but it's not! You can always do body weight exercises that can work nearly all your muscles in your body, and that ranges from quads(squats) to your butts(glute bridges) and to the chest(push-up), and to your core(plank variations), etc.
Here are some of the exercises, that you can try at home and help you to stay fit
1) Incline pushup
As stated this exercise has no equipment, so it is very easy to do from home. Depending on the angle of your arms and the level of your work out, inclined pushups can help you gain muscle. The angle of inclination has great importance in this exercise. The incline pushup first and foremost builds the muscles of the shoulders, triceps, and chest.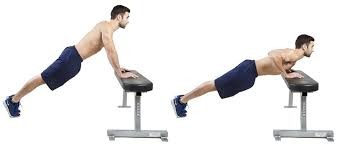 2) Lunges
Doing a set of simple lunges can help you build glute muscles and thighs. Using a wall or a chair for balance if needed. Doing about 12 to 14 lunges in each leg without support, you can move to other variations like the front lunge.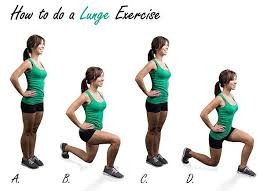 3) Squats
The squat can help you work out all the major muscles in your lower body and it helps to shape firm butts and thighs. It's better to perform a squat with your feet hip-distance apart, and the hips should sink behind you as if you are sitting in a chair. At the gym, might use a barbell or other things for weight while doing squats. At home, you can use weightless items or handheld weights, etc.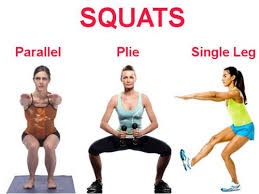 4) Planks
Plank exercises can strengthen the abdominal muscles and those that support your back. Start doing planks initially for 5 seconds, 10 and 15, and eventually increase it to 30, 60, and 90 seconds. Plank is an excellent abdominal and core exercise. It doesn't work only in the rectus abdominis, but also other ab muscles and core muscles. Adding planks to your exercise session can help you keep your core strong and stable.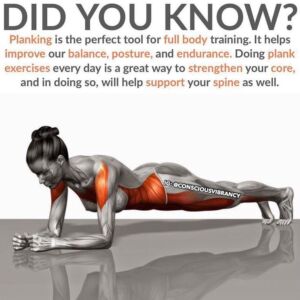 5) Strength training
Strength training is also known as weight training or resistance training is an important part of any fitness routine and workout sessions, which helps you make stronger and also helps in building muscles and complete endurance. Strength training shows resistance against your body weight and helps you with gaining fitness. Strength training can be done anywhere. Even many gyms include strength training in their sessions as it is versatile and offers amazing outcomes. With strength training, you can attain boost metabolism, wa=eigth reduction, build muscles, bone density, improve brain and cognitive functions, reduce life-style diseases and increase energy levels.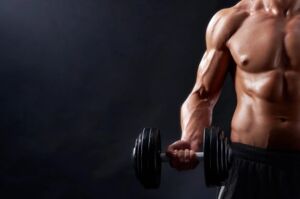 Benefits of working out at home
It saves time,

It's budget-friendly,

You can workout at any time,

Privacy,

Workout at your own pace,

You can decide the environment, Convenient, etc.
Physical exercises offer fantastic benefits for your body as well as for your mind. It is not dependent on your gym membership, but it deals with how efficiently you work out. There are plenty of equipment-free workouts that you can do in your comfort at your home, whether you do it for 10 minutes, 30 minutes, or even 1 hour.
You owe it to your body and to your mind, then you can find more and more ways to exercise. Getting in a workout at home can make you feel better, both physically and mentally.
Please click on the button below to know more about our online fitness course!